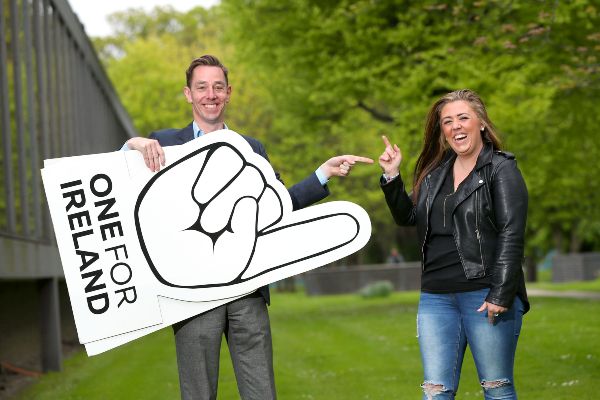 This May bank holiday you can help young Irish homeless people by adding a Euro to your shopping bill.
Today marks the start of the One for Ireland initiative, which will see 800 retailers participating all over Ireland to offer their customers the option to add €1 to their bill when they pay at the till.
Every Euro received over the long weekend will go directly to aiding 3,700 young people without a home.
Ryan Tubridy officially launched this year's charitable campaign, which is backed by the Irish Youth Foundation.
In addition to Tubridy, Kate O'Loughlin from Limerick joined him at the launch.
The 28-year-old was living in hotel accommodation with her four children until Novas, a voluntary agency that works with disadvantaged families, secured a house for her family.
The allocation came just in time for her fifth child, ten-week-old baby Michael.
He missed being born into homelessness by just one day when she was told she had secured a house while in labour.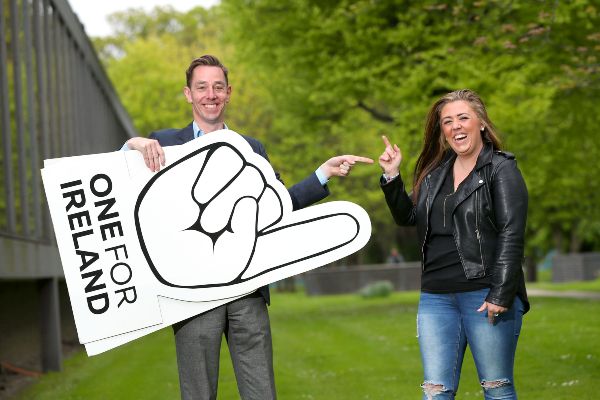 Speaking about her experience Kate explained just how difficult being homelessness was:
"I got very depressed and was crying all the time because of the effect on the kids. Novas became my family and helped me through the process of finding my home when I had a premature baby. It felt great to be able to cook, clean, shower and wash our own clothes."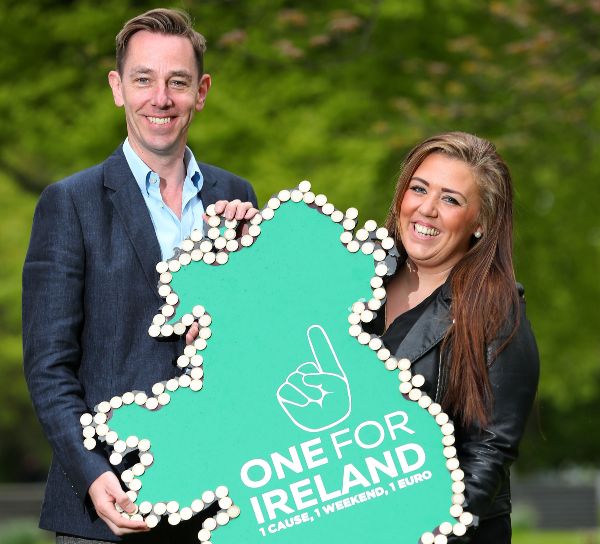 Niall McLoughlin, CEO, Irish Youth Foundation spoke about this year's One for Ireland campaign saying:
"The money raised from this campaign will specifically tackle the problems associated with youth homelessness, which is now at crisis level with over 3,755 young people in emergency accommodation. I would like to sincerely thank all the retailers who are participating from Friday to Monday and encourage everyone to give One for Ireland this May Bank Holiday weekend!"
Novas is just one of seven charities that will benefit from all funds raised this weekend. Focus Ireland, The Simon Community, Irish Refugee Council, Sonas Domestic Violence Charity, Barnardos, and Merchant's Quay Ireland are all included in the initiative.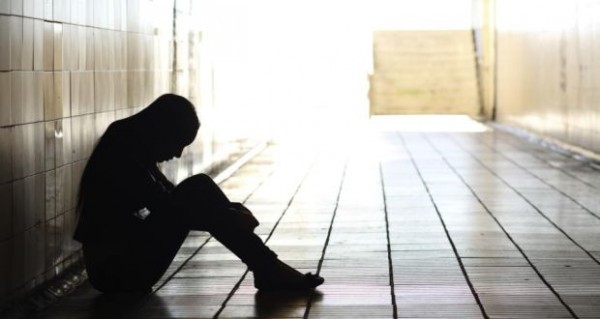 All funds donated in each area will be used to improve the lives of homeless children and young people living in seven regions throughout Ireland.
At the end of December 2017, there were 818 young people (under 25 years) living in emergency homeless accommodation. By the end of February 2018, this figure had increased to 938 young people living in emergency accommodation in Ireland.
This represents a 14 percent increase in just two months.
If you can't make it to one of the retailers you can text ONE to 50300 to donate €2.