With the birth of social media came the birth of online bullying.
And as disheartening as it is to contemplate, it would be virtually impossible to find a prominent online post which doesn't play host to at least one (if not more) disparaging comments or hateful remarks.
Whether you're scrolling YouTube, Facebook, Twitter or Instagram, you will invariably stumble cross content that incites hatred, right?
And what do you generally do? Like most of us, you just keep on scrolling.
But what would happen if the racist, sexist or homophobic remarks made their way offline and presented themselves in front of you while you went about your daily business?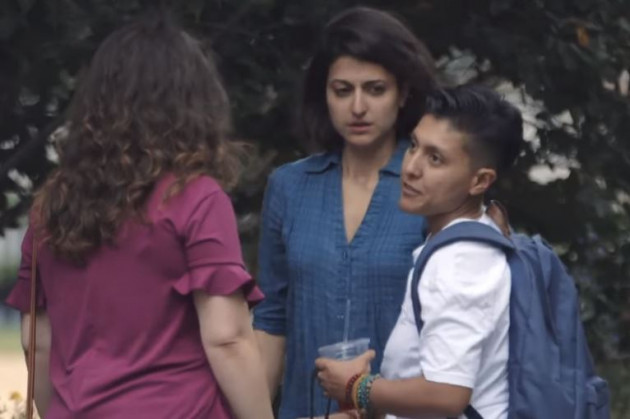 In Real Life is a social experiment that shows what happens when online bullying is taken offline, and brought into the 'real world'.
Using numerous abhorrent remarks which were found online, bullies and victims, who were played by actors, gave the public the chance to intervene in harrowing exchanges.
Take a look here to find out how many actually did…
Oh, and one more thing while we have you! Do't forget that you can catch up on all your favourite shows for free for a month right here, so sign up now!