*Developing story: read the update here*
Residents in the French capital are being urged to stay indoors in the aftermath of multiple shootings that has left, according to local media, some 60 people dead and dozens injured.
Shockingly, up to 100 people are also currently being held hostage.
Police in Paris have said that the gunmen were armed with automatic rifles and grenades when they attacked a shopping mall, a restaurant, a nightclub and a theatre in highly-organised, coordinated attacks.
Reports from the scene say that anything from 60 to 100 hostages are currently being held by two gunmen at Le Bataclan concert hall. The attackers are said to be in possession of a significant amount of explosives.
Three grenade explosions have furthermore taken place at the Stade du France while the upmarket Les Halles shopping mall has also been attacked.
Eyewitness Ben Grant told the BBC he was in a bar with his wife when he heard gunshots being fired. He added that he saw a least half a dozen bodies on the ground.
"I was told people in cars had opened fire on the bar," he explained. "There are lots of dead people. It's pretty horrific to be honest."
He added: "I heard gunshots. People dropped to the ground. We put a table over our heads to protect us.
PARIS: -Shooting at Restaurant -2 Explosions at Stadium -Several Dead WATCH LIVE – https://t.co/blASq9Bfq7 pic.twitter.com/OvPzT9NXWD

— Breaking911 (@Breaking911) November 13, 2015
The first incident seemingly occurred at the popular Le Petit Cambodge restaurant on trendy Rue Bichat in the 10th arrondissement – incidentally close to where the Charlie Hebdo shootings occurred in January.
Numerous emergency services are currently at that scene.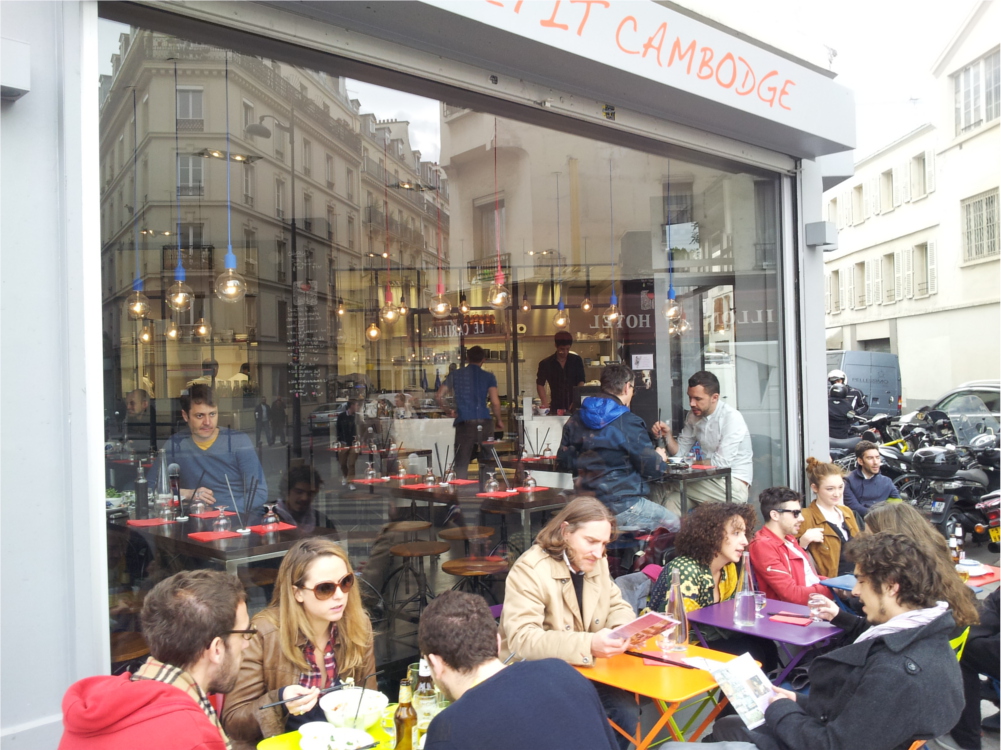 A second shooting was then reported just minutes later at a nightclub in the area, Le Bataclan.
The national soccer team had been hosting Germany in a friendly soccer match at Stade du France when three explosions took place outside the stadium. There are as yet no reports of casualties from those attacks.
Some crazy stuff going down in Paris. Explosion just ouside Stade de France https://t.co/43BgTE0V39

— Terje (@ArsenalTerje) November 13, 2015
The exact motive of the shootings is still unknown, but witness at the nightclub told France Info radio that the men he saw opening fire and shouted: "Allah Akbar". He reported: "The men came in and started shooting. Everyone fell to the ground. It was hell."
In January in Paris, a series of attacks that began at the Charlie Hebdo offices saw 17 people lose their lives.
US president Barack Obama this evening called the killings an attack "upon humanity".
.@POTUS on #Paris violence: "This is an outrageous attempt to terrorize innocent civilians." https://t.co/Un4bDKpFpo

— MSNBC (@MSNBC) November 13, 2015
French president Francois Hollande, who had been watching the France Vs Germany game, is holding an emergency sitting of his parliament at midnight Paris time.
Declaring a state of emergency as the French army is mobilised, he also said in a statement this evening that France's borders are being closed in response.