It's no secret that around SHEmazing! Towers we're massive, big, HUGE fans of all things pizza.
Which is why we like to consume it in its many guises as often as possible.
We also like when science backs-up our dietary preferences with gems such as "pizza makes you more productive," – a research finding we frankly couldn't agree more with.
But while pizza gives us many things in life, sadly it rarely offers us the likes of free trips to Italy (but then neither does, say, celery – and pizza is definitely a lot more fun).
That could ALL change tomorrow, however.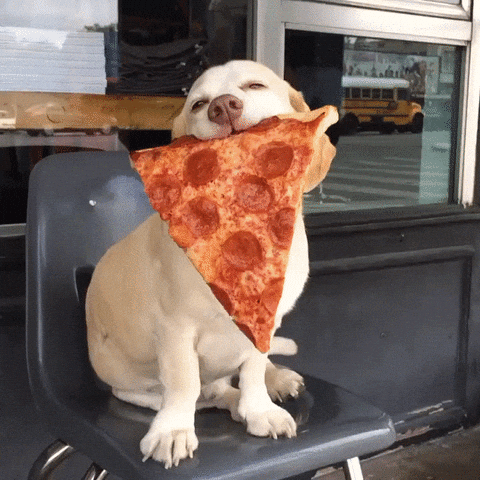 Yes – upon spotting snaps of Dublin hottie Holly Carpenter sprawled on a couch tucking into a cheesy and pepperoni delight (a woman after our own hearts, evidently) – a spot of investigation unearthed a competition we will most certainly be part-taking in.
In short, Dr. Oetker is holding a rather delicious Great Italian Lock-In.
In a statement, Dr. Oetker says that it wants you to: "Lock the door and unlock the fresh pizzeria taste at home by popping a Dr. Oetker Ristorante pizza in the oven, 12 minutes later, say 'Bellissimo' and share a photo of you enjoying your Ristorante on Facebook, Twitter or Instagram using #GreatItalianLockIn and you could be jetting off to Italy!"
In a statement, we say: "HURRAH for pizza!"
We scoured the small print and furthermore discovered that entries will be open all next week via #GreatItalianLockIn hashtag – meaning if you're not in a particularly pizza place tomorrow (what's wrong with you?) you can submit your entry at your leisure.
More info is available from the Dr. Oetker Facebook page and website.