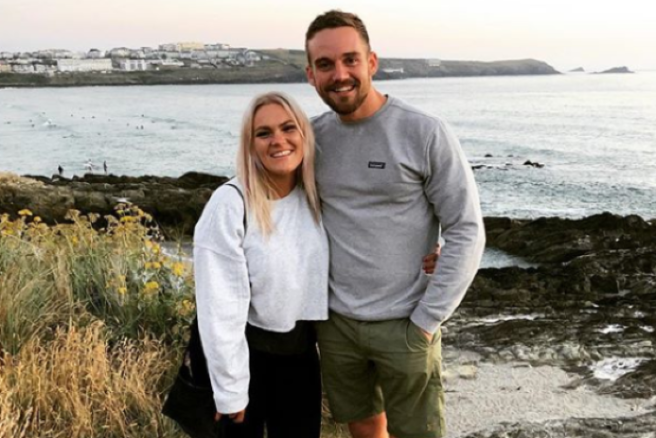 Coronation Street's James Burrows just announced that he has a baby on the way!
The actor shared the exciting news on his Instagram page.
"Me and my beautiful girlfriend Sophie Coates are over the moon to announce that we're having a baby.
"We cannot contain our excitement. We are so happy!"
The 27-year-old was bursting to share the good news, and we are so happy for him and Sophie.
The Corrie star shared a photo of their baby's ultrasound as well, showing the first images of the girl or boy on the way.
Fans are thrilled for the happy couple and have not stopped leaving comments of congratulations for the two of them on James' post.
"Congratulations to you both! I hope Sophie has a happy and healthy pregnancy, all the best of luck," said one of his followers.
"Omg congrats!! Does this mean you're leaving Corrie?" asked another.
Unfortunately, the answer is yes but only temporarily.
The soap actor recently told The Sun that he will be taking a month and a half long break from the show and plans to return in December.
"I'm going to chill out a bit and have some time with my family," he explained.
"But we're back in December and I don't know what they've got in store for me."
We will have to wait and see if the news of Sophie's pregnancy will lengthen this break at all, but for now, it seems we can count on the speedy return of James to the screen.
We are so happy for the Corrie star and wish him and his girlfriend all the best in their new journey together.