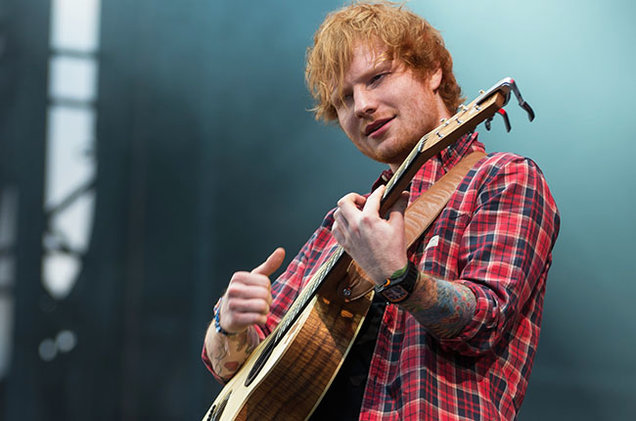 Ed Sheeran has been forced to cancel a string of Asian tour dates after he sustained injuries to his arm in a bike accident in London earlier this week.
Taking to Instagram on Monday, Ed revealed to fans that he'd "had a bit of a bicycle accident," and was waiting on medical advice.
He warned that the injury may affect some of his upcoming shows, though fans remained hopeful.
It has now been confirmed that some dates on the Asian leg of his Divide tour will no longer go ahead as scheduled.
Last night, the Galway Girl singer shared a photo showing his arm in a cast, revealing that the extent of his injuries had left him unable to perform live.
The caption read: "A visit to my doctors confirmed fractures in my right wrist and left elbow that will leave me unable to perform live concerts for the immediate future. Sadly, this means that the following shows will not be able to go ahead as planned: Taipei, Osaka, Seoul, Tokyo and Hong Kong."
It is not yet known whether more dates will be cancelled as a result, though as it stands, he is not due to perform again until March 2, 2018.
"I'm waiting to see how the healing progresses before we have to decide on shows beyond that. Please stay tuned for more details. PS – Ed isn't typing this as he has both arms casted/bandaged."
We're wishing Ed a speedy recovery and thanking our lucky stars that this didn't happen before his Irish tour.
Oh, and one more thing while we have you! Don't forget that you can catch up on all your favourite shows for free for a month right here, so sign up now!