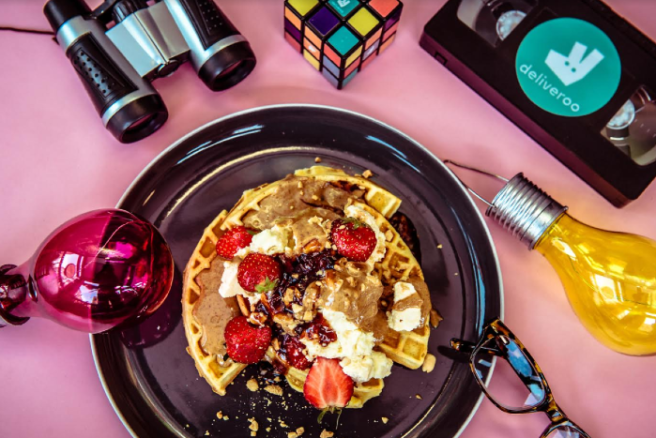 We're all eagerly anticipating the arrival of Stranger Things season three to Netflix this Thursday, and Deliveroo are helping us celebrate July 4 in a very special way.
The food delivery app and Brother Hubbard have collaborated to create Eggo Waffles in a tribute to everyone's favourite 80s sci-fi show.
The delicious treat will be available exclusively on the platform on July 4, in perfect timing to binge the show.
Stranger Things have inspired the Dublin favourite's new menu, with the gastro geniuses at Brother Hubbard creating both savoury and sweet variations of Eleven's iconic food staple.
Customers can decide between a peanut & jelly waffle sandwich, an shout out to all the times the characters are served up PB & Jelly sandwiches on the show, or get savoury with a dark waffle topped with buttermilk fried chicken, Thousand Island Sauce and Chipotle 'Slaw.
The incredible creations are priced at €11 each (good one), they'll be around just in time for your Upside Down session in front of the TV screen.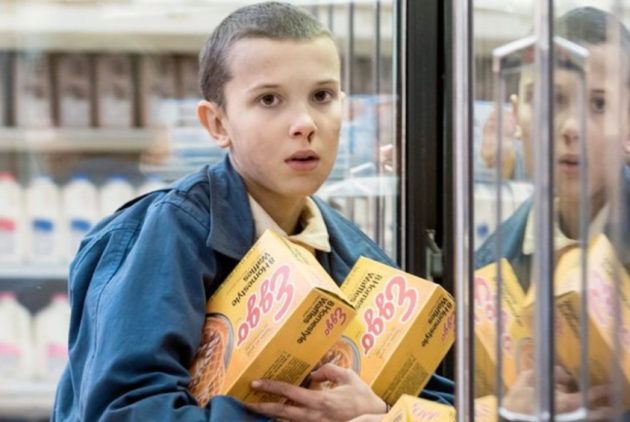 The adolescent-led series has started a waffle phenomenon outside of the show, with Eggos rising in popularity once again as a result of Eleven. Good thing Brother Hubbard caught on to the trend fast…
Garrett Fitzgerald, Owner of Brother Hubbard said:
"Some of our customers love the series and a couple of us in the restaurant do too. When Deliveroo got in touch and asked us to create exclusive treats for the series' return, we couldn't wait.
"They certainly are an homage to the series and the nostalgia of it, but the waffles are also made with Brother Hubbard's quirky flair and flavour that our customers know and love", he added.
Joe Groves of Deliveroo said, "We've been known to place some stranger things on the menu from time to time, hello Creme Egg Quesadilla! So there's no better time to do so than with the return of this series.
The Stranger Things-inspired waffles will be available on the Deliveroo app or website from the night of July 4 for one week only (excluding Sunday and Monday).
What better way to celebrate the return of one of the world's most beloved shows? Get in the 80s mood, grab a Rubix cube and some binoculars and get ready for some strange treats.