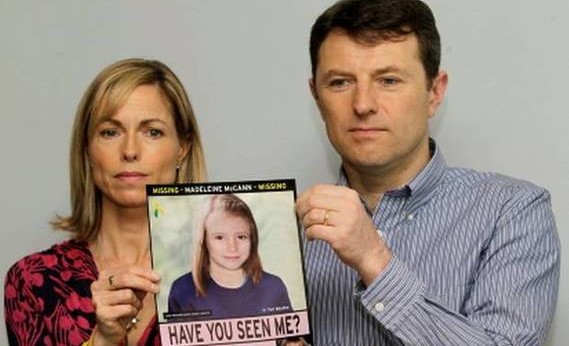 It has been 10 years this month since Madeleine McCann, who would now be 14 years old, disappeared while on holidays with her family in Portugal.
Her parents Kate and Gerry McCann have posted an emotive message to the public to mark the moment.
Taking to the Official Find Madeleine Campaign Facebook page, her parents had this to say:
'Ten years- there's no easy way to say it, describe it, accept it.'
'I remember when Madeleine first disappeared I couldn't even begin to consider anything in terms of years.'
'Shawn Hornbeck abducted and kept hidden for over four years, Natascha Kampusch for over eight years. I couldn't go there. And now here we are…Madeleine, our Madeleine- ten years.'
'Most days are similar to the rest – another day. May 3rd 2017 – another day. But ten years – a horrible marker of time, stolen time.'
It actually infuriates me when people make jokes about Madeline McCann, like how on earth do you find that funny?

— Mia (@Miagonzalez_x) April 12, 2017
'We are bracing ourselves for the next couple of weeks.'
'It's likely to be stressful and painful and more so given the rehashing of old 'stories', misinformation, half-truths and downright lies which will be doing the rounds in the newspapers, social media and 'special edition' TV programmes.'
The McCanns also expressed a feeling of hope for themselves and their family moving into the future.
The one thing i want to know before i die is what happened to Madeline McCann like i just need to know i won't die peacefully if i don't.

— Vanessa Donovan (@VanessaDonovanv) April 21, 2017
'The two themes that seem most appropriate to me as we reach this ten year mark are perseverance and gratitude.'
'We will go on, try our hardest, never give up and make the best of the life we have.'
The police investigation into the disappearance of Madeline McCann is ongoing.