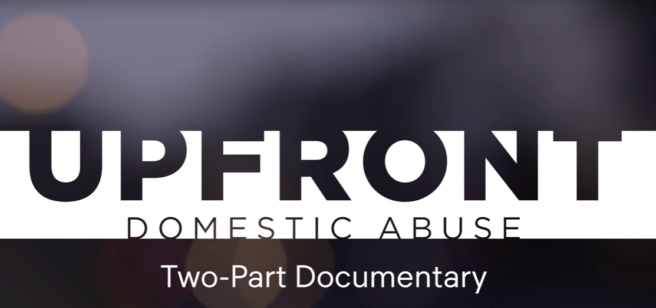 RTÉ's new online docu-series confronts domestic abuse head on
"By the time the first hit came, I was already a shell of a person. When you see the psychological signs, don't ignore them. When it feels wrong, it is wrong."
One in five women will experience domestic abuse in their lifetime, and unfortunately that number is on the rise. RTÉ are confronting the reality of domestic abuse in revealing new online documentary series – UPFRONT: Domestic Abuse.
The two part documentary follows RTÉ reporter, Della Kilroy, as she talks to the women behind the statistics.
Domestic Abuse will affect 1 in 5 Irish women. Watch doc #UPFRONT available now on RTÉ Player https://t.co/s86m9J39t1 @rte @dellakilroy pic.twitter.com/7gfzev90BY

— RTÉ Player (@RTEplayer) May 30, 2017
The series delves into the many forms of domestic abuse, from physical, emotional to sexual and financial. It also shows the various support option available to those who think they might be in an abusive relationship.
What's more, UPRONT: Domestic Abuse will feature an interview with a perpetrator who is currently enrolled in a rehabilitation programme.
Last year, Women's Aid received over 16,000 calls reporting domestic abuse and the charity revealed they have seen a huge increase in the amount of young women coming forward.
As well as that, a 2016 study conducted by the team here at SHEmazing revealed that dating abuse affects one in three women, with 60 per cent believing it was their fault.
Results also showed over half of the 1,000 women surveyed admitted to knowing someone in their immediate circle of friends that had been in an abusive relationship.
#DatingAbuse affects 1 in 3 Irish women. Watch new online documentary UPFRONT Domestic Abuse @RTÉ Player. https://t.co/S2aegpb0AU pic.twitter.com/Cq9aboZ7sj

— Women's Aid Ireland (@Womens_Aid) May 30, 2017
Any woman, regardless of age, class or occupation can find themselves in an abusive relationship and in this new online documentary we see business women, students and mothers share their own individual experiences.
Researcher and reporter for the RTÉ Player series UPFRONT, Della Kilroy said: ''You might think you don't know someone that has been affected by domestic abuse, but research suggests you probably do. One in five women in Ireland will experience domestic abuse at some point in their lifetime.''
''This means that every day in Ireland, women are beaten, raped and even hospitalised leaving ongoing physical and mental health issues. This doesn't just happen in the home, as evidence points to an increasing number of young women experiencing abuse in dating relationships.''
UPFRONT is available to watch now on RTÉ Player .
If you have been affected by any of the issues raised, please contact: Women's Aid freephone 1800 341 900 1800 341 900 or visit www.womensaid.ie and www.2in2u.ie