PrettyLittleThing: Behind Closed Doors is the next BIG podcast
Get ready to be glued to your earphones, ladies, because our favourite online store, PrettyLittleThing has announced a brand new podcast.
Introducing PLT: Behind Closed Doors is currently sitting at number one on the podcast charts, and for a good reason.
The brand have described the audio as, "A podcast that is true to its name. A way to connect to our audience in a different way with no subject off limits."
IT'S HERE Introducing PLT: Behind Closed Doors A podcast with NO subject off limits. Our host has been hanging with some incredible babes talking issues big and small and what makes them tick https://t.co/nLfon5WFHj pic.twitter.com/qcptqrLnq3

— (@OfficialPLT) January 22, 2019
The podcast is essentially a slumber party with the gals, where gossip is the sauce served ALL NIGHT LONG, with some healthy female bonding to boot.
To kick off 2019, the crew are hanging out with their gorgeous girls who inspire them daily. It's time to get to know them a lot better, and luckily they're sharing the footage with their audiences and PLT fans globally.
From stories the models and ambassadors have never shared before, to their everyday routines; it's time to really get into the minds of you favourites and take down the barriers of social media. Real talk.
CALLING ALL COMMUTERS You're gonna want to listen to this PLT: Behind Closed Doors Episode 1 with @MayaJama Make sure to subscribe and stay tuned https://t.co/LChgwY29N1 pic.twitter.com/5isNEydaSF

— (@OfficialPLT) January 23, 2019
The nine-part mega series will have you blaring the volume and eagerly awaiting the next episode. On Tuesday 22 of January, the debut podcast featured the absolute BABE that is Maya Jama.
Jama is a face of PLT, a TV personality, fashionista and radio presenter herself, giving us purely good vibes. Describing the podcast in her own words, Maya said;
"So excited for PLT to be stepping into the podcast world with Behind Closed Doors. They flipped the tables and put me in the hot seat. Listen in to hear me talk life, face masks and dealing with stalkers."
Stalkers? This we HAVE to hear.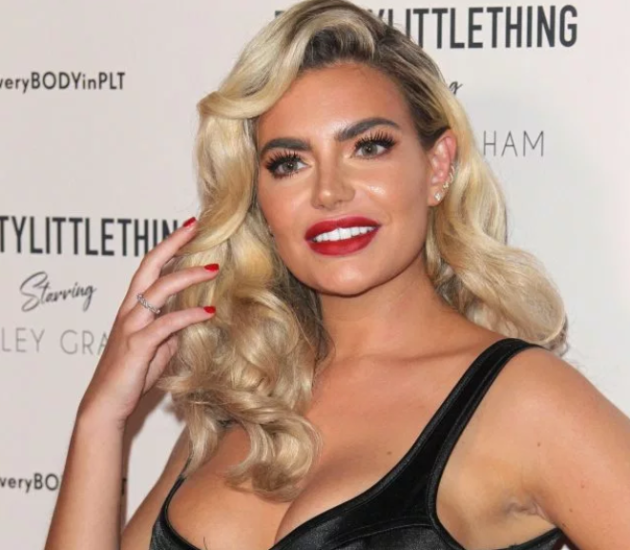 Behind Closed Doors is the latest gift that keeps on giving. PLT Brand Ambassador Megan Barton Hanson will be breaking boundaries, speaking on subjects personal to her;
"Stripper heels are not the easiest to walk in", she reveals. "I know there has been a lot of talk about my previous profession, so it feels good to set the record straight and open up about my past with PLT in a fun and comfortable environment."
It's always fabulous to hear women opening up and getting candid about their everyday lives. We can't wait to hear even more from the clothing brand, check out the first episode for some scandal and slumber party vibes.
Listen to the new podcast on iTunes, Spotify & Acast, but leave plenty of time, because you'll be pure BINGEING it.