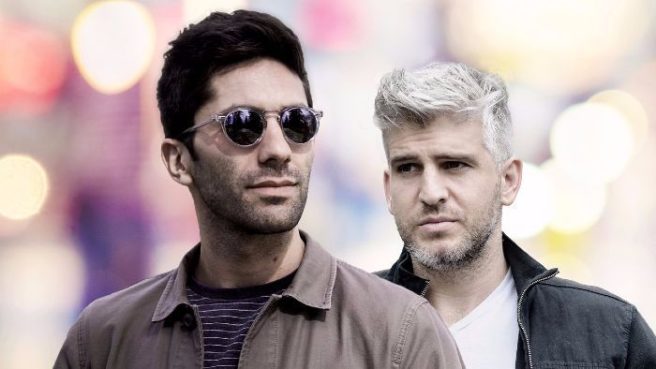 One heartbroken woman is calling for online catfishing to be illegal
Catfishing is a modern dating phenomenon, in which people pretend to be someone they are not in order to lure others into online relationships.
Catfishing comes in many forms, from people stealing other peoples identities to fabricate an online life, to attached people lying about everything in their lives, including their marital status, to secure online attention and even coax people into sexual liaisons in real life.
The latter is what happened to Anna Rowe, who has started a petition to make catfishing online illegal.
i guess i should also stop catfishing people i know on tinder too but the profile i made is the girl who i want to be and now i can't stop

— channel 5 (@curbstompme) February 13, 2017
Anna was lured into a 14-month, whirlwind correspondence with a man named Antony Ray, whom she met on Tinder.
The two chatted online and via text and phone calls, before meeting. The two discussed getting married and Antony even referred to her as "Mrs Ray," she told the Daily Mail.
One day, Antony disappeared, prompting Anna to hire a private investigator to find out what had happened to him, only to discover that he was married, and not at all who he had said he was.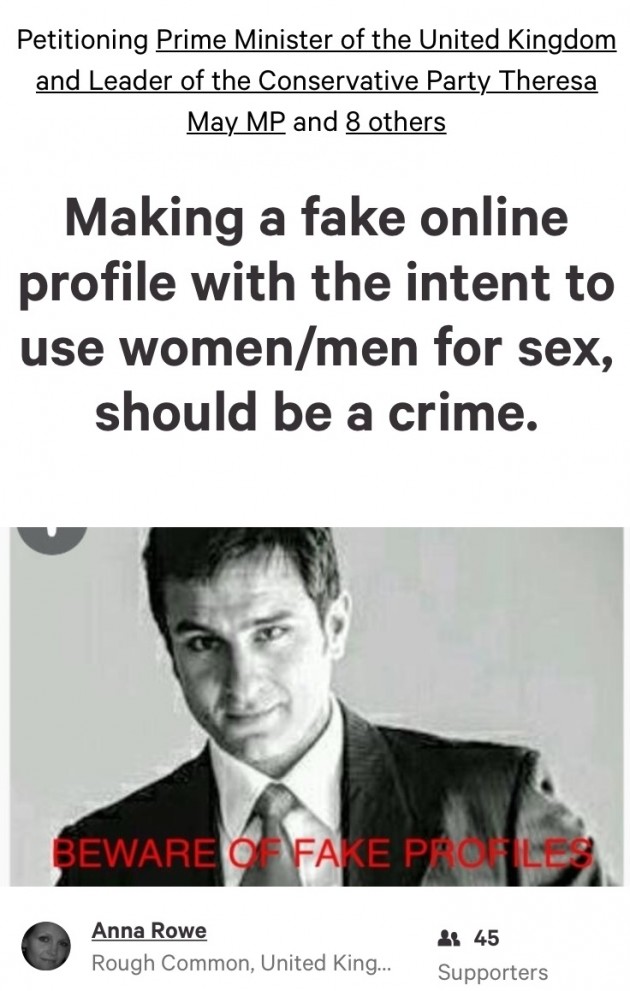 "In my experience after 14 months, I discovered not only was his 'Antony Ray' identity fake but he was married and had a dedicated phone for his conquests under his fake life," she said, in the description of her Change.org petition.
"During our entire relationship he was seeing other women, claiming to be away working in Europe. He spent his weekends with his wife and children, not his parents where he claimed his mum had been diagnosed with cancer."
"He used me like a hotel with benefits under the disguise of a romantic, loving relationship that he knew I craved," she said.
im catfishing people on kik someone join

— 15 days kat (@lilireihart) February 13, 2017
"He took advantage of my trust and took away my right to choose."
"I did not or would not consent to have a sexual relationship with a married man, let alone a man who was actively having relations with multiple women simultaneously."
"His behaviour was definitely premeditated showing his intent to use women, yet the current law will not find his actions a criminal offence."
Catfishing is so tired. I feel so mad for being so stupid.

— JD's UNIVERSE (@JDzUniverse) February 11, 2017
She approached the authorities, but found that there was nothing that could be done, and so started her petition.
The petition has a clear message: "Creating a fake online profile with the intent to use women or men for sex, should be a crime under the fraud act, communications act and sexual offences act."
After all the crazy catfish stories that have been going on lately, perhaps it is time for some official guidelines to be put in place.