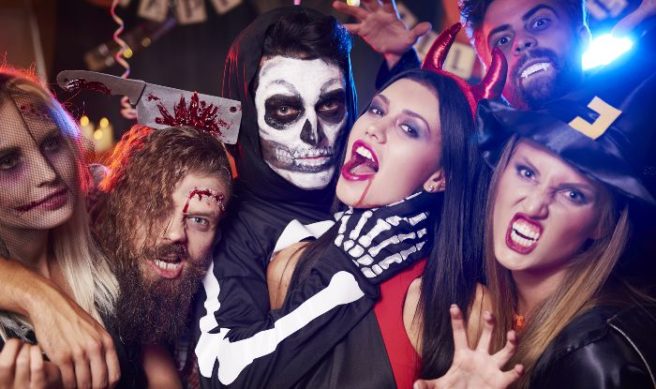 Get in the Halloween spirit with these creepy events around Ireland
We're powering through October and as we get closer to All Hallows Eve on the 31st, we want to soak up every bit of spooky atmosphere that we can this month.
So we've done a little scout around and rounded up the best of the creepy events taking place across Ireland in the next few weeks.
Be it bobbing for apples, carving pumpkins or scaring the sh*t out of yourself in some haunted house, we've got the ideal Halloween treat for you, wherever you are in the country.
1. Hellfire Club Walk, Dublin
Starting it off in the capital, there are an insane amount of spooktacular events to choose from, but if you want something that you won't forget easily, we have this for you.
Hellfire Club, anyone? Known as "The The Most Terrifying Walking Tour Experience In Dublin'', this walk will take you into the depths of the Dublin Mountains. This fully guided walk begins every Thursday and Friday at 7pm from Lower Bridge Street Dublin. Think atmospheric. Think unique. Think quite f*cking terrifying.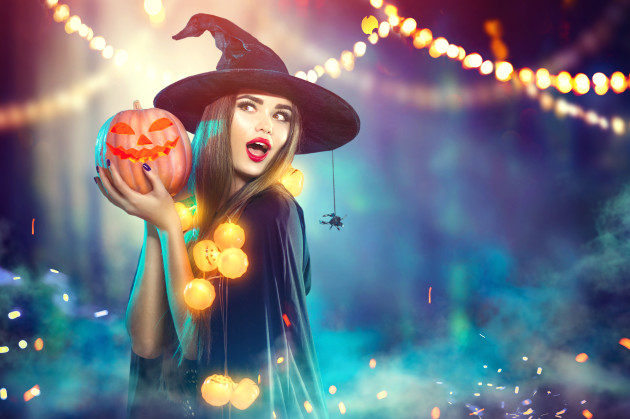 2. Night Tours of Wicklow's Historic Gaol, Co. Wicklow
Get ready for a fright at Wicklow's Historic Gaol with a Paranormal Investigation from ParaResearchers Ireland. You'll feel like you're pretty much in Ghostbusters as you stalk the cells and corridors looking for ghostly beings – what's not to love?
On Saturday October 28th from 9pm to 2am, tickets €55.
3. Virginia Pumpkin Festival, Co. Cavan
Anyone reading his who doesn't have a soft spot for pumpkins, gtfo. Get stuck into the action at this festival where Halloween comes to life over a weekend filled with live music and street entertainment and a fireworks display at Lough Ramor lakeshore with live music and food.
4. Haunted Spooktacular Horror Farm at Grove Gardens, Co Meath.
Taking place near Kells, this strictly over-16's event caters to fans of indoor and outdoor attractions, with names such as Disturbia, Dungeon and Zombie Apocalypse. They're all offering a devilish mix of live action, special effects and claustrophobia.
Running from October 20th-21st and 27th-31st, from €25.
5. Loftus Hall, Co. Wexford
Who doesn't love a haunted house? For those who love a bit of old-fashioned terror, a visit to Loftus Hall is a a must.
Known as the most haunted house in Ireland, it's situated on Hook Peninsula in County Wexford, this place is haunted by the devil and a young woman. trip. Visit if you're brave enough…you have been warned.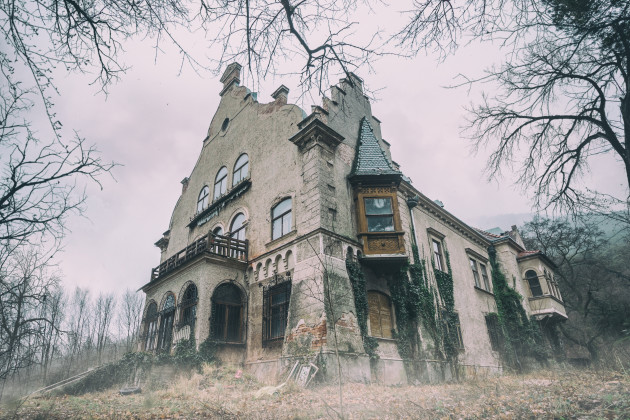 7. Farmaphobia, Co Meath
Held at Causey Farm, this Scream park has 5 amazing and diverse Haunt Experiences designed to terrify and push you to the limit. Try the popular and terrifying Scarettraction – frolic in the fields where no oen will hear your screams. Tickets from 18 quid.
8. Murder Mystery Halloween Night, Galway City
What would October be without dressing up in 1940's clobber and pretending to have killed a butler? Yes, it's Murder Mystery Halloween Fun. Galway City is hosting a super glam and exclusive Hollywood Oscar-themed party. Dine in a fab medieval dining room as you try to figure out whodunnit. Fancy dress obvs, grab tix from 52 quid on Eventbrbrite.
9. Belfast Halloween Monster Mash and Fireworks Display
This annual event takes place at the Titanic Slipways on Wednesday, October 31st. Prepare for wicked workshops, monster rides, scary street performers and live music as well as candies and hot food are all on offer on the day.
10. Lafcadio HearnJapanese Gardens in Tramore, Co Waterford.
The stunning candlelight Halloween Ghostly Night Performance at the Lafcadio HearnJapanese Gardens is unreal. You can sit back and enjoy readings and performances of some of the haunted tales from Lafcadio Hearn's extensive collection of Japanese legends and ghost stories. From October 28th and 29th, tickets €2 – €5.
11. Cork Ghost Tour
Walking tours more your thing? This one takes in the Rebel city revealing its history in an interactive way. Plus why not enjoy a pint or two in quirky little pubs like Pat Buckley's Bar and The Friary along the way?
Whatever you choose to do, get ready to be spooked…