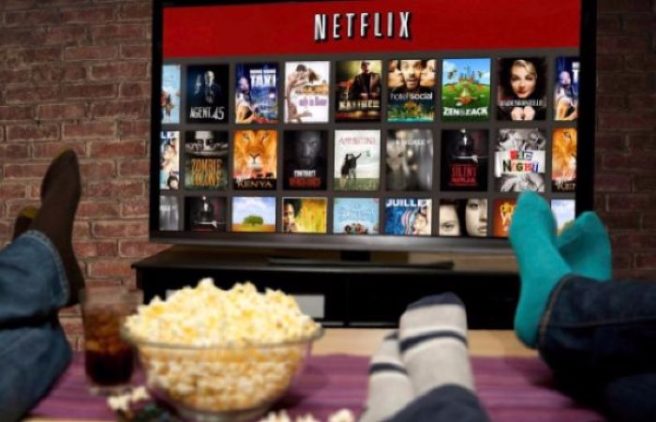 5 amazing Netflix Originals coming to the streaming service this month
There is nothing better than settling down for a night of Netflix, but unfortunately we've already finished 13 Reasons Why, binged watched Planet Earth and re-watched Stranger Things.
We're definitely ready for some new viewing material, and luckily Netflix is providing just that.
Here's five must-watch series coming up in the next month.
5. Girlboss
Loosely based on the life Nasty Gal founder Sophia Amoruso's rise to retail success, season one of Girlboss is arriving on our Netflix screens on April 21.
The show documents how the entrepreneur started off selling thrift store finds on eBay, before moving on to selling her own creations, eventually culminating in the online store Nasty Gal.
4. Hot Girls Wanted: Turned On
The new series is a follow up from the riveting documentary of the same name.
This series exposes how women are portrayed in pornography these days, and how the industry has changed and developed through the eyes of the men and women involved.
Warning, the trailer is NSFW.
3. Casting JonBenet
Casting Jon Benet is due out on April 28, just as the 20th anniversary of the murder of child pageant queen JonBenét Ramsey.
Netflix have decided to offer up a documentary of their own about the subject amongst an influx of others, but their take on the mystery is quite different than all the others.
The documentary epic explores the murder through the theories of actors, all from the Boulder, Colorado area, auditioning to take part in the flick, using their opinions to tell the sorry tale.
2. Dear White People
The first season of this show is due out on April 28, and the divisive series is definitely one to watch.
The series is set to explore race and cultural appropriation, judging from the ad.
The trailer has almost ten times more dislikes than likes, so we'd say the debates over this one will be complex and poignant.
1. The Get Down: Part 2
The first season of The Get Down was extremely well received, and fans took to social media to praise the musical drama series.
Now, part two is coming on April 7, and we cannot wait!