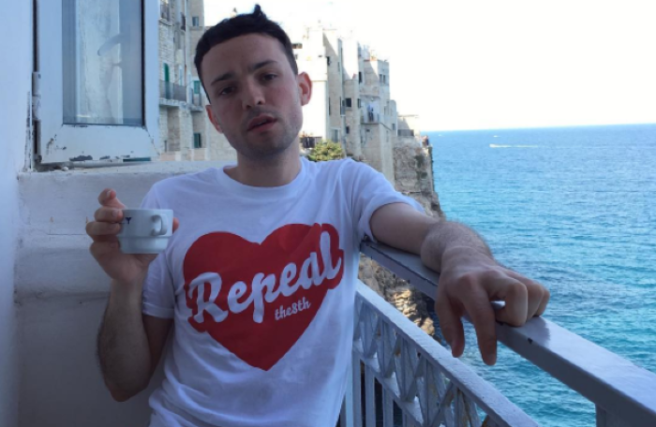 What's on? The Hunreal Issues Summer Brunch Tour is happening
The pursuit of a full Repeal of the 8th Amendment from our Constitution is one of the most pressing issues facing Irish women today.
The conversation is ongoing, and while many don Repeal jumpers and march in rallies to have our voices heard loud and proud, it is hugely important that the narrative is woven into our day-to-day conversations too, and that women feel confident to express their opinion on the matter.
The Hunreal Issues, a platform dedicated to making politics and social issues more accessible to a wider audience, are taking the topic nationwide, and the perfect excuse for having the chats? Well, over brunch of course.
The platform will be going for Sunday brunch in cities across Ireland, and will be toasting to the reasons why we need to repeal the 8th over eggs Benedict and Aperol Spritz.
The tour will be making stops in Dublin, Galway, Cork and Limerick over the summer.
Snapchat Superstar James Kavanagh will be on hand to lead the brunch chats, along with comedian Joanne McNally.
'Abortions are not an impulse buy … they're not a set of skis in the middle aisle in Lidl… we have to be trusted with the autonomy of our own bodies,' said Joanne.
Along the tour, the road show will be joined by podcasters It Galz and Tropical Popical's very own Andrea Horan.
'Can't wait to go on the road with HunReal,' said James Kavanagh. 'I literally won't rest until the 8th is repealed.
To me, it's mad that we even have to 'work' to get this over the line, but sure this is it.'
'And this is exactly what this tour is about; working with each other to be able to explain to our friends & family why repealing this is so important – for everyone.'
'So if you need to brush up on your 8th knowledge and connect with like-minded repealers, get your ass to one of the stops,' he finished.
Here's the definitive list of all of the pit stops the tour will be taking, so snap up your ticket to your closest location:
The The Glasshouse in Galway (2 July);

Soho in Cork (23 July);

House in Limerick (13 Aug)

The Dean in Dublin (27 Aug).
The tour is also aimed at members beauty industry, a decision influenced by the Illinois law that requires all cosmetologists to undergo training to identify signs of domestic violence because of the close relationship most women have with their beautician.
The Hunreal Issues wants to share information, stories and facts on the impact the 8th Amendment has on the women of Ireland, and that's why they have committed to taking their brunch tour far and wide.
'So many women in Ireland have had an abortion, everyone knows someone – a friend, sister, client, hairdresser, aunt- who has had an abortion but has been too afraid to admit to this essential healthcare procedure because of the stigma and shame that have been associated with it for way too long,' said The Hunreal Issues.
'There are also way too many women who have lost control of their medical decisions over their own bodies(!) once they become pregnant with wanted pregnancies too'.
'The hope is that by having these frank and open conversations, women will feel more comfortable shaking off the shackles of shame and proudly call for a full Repeal of the 8th Amendment from our Constitution.'
We're extremely excited for this powerful conversational concept to hit the road, and you can snap up tickets for the Galway show now right here.