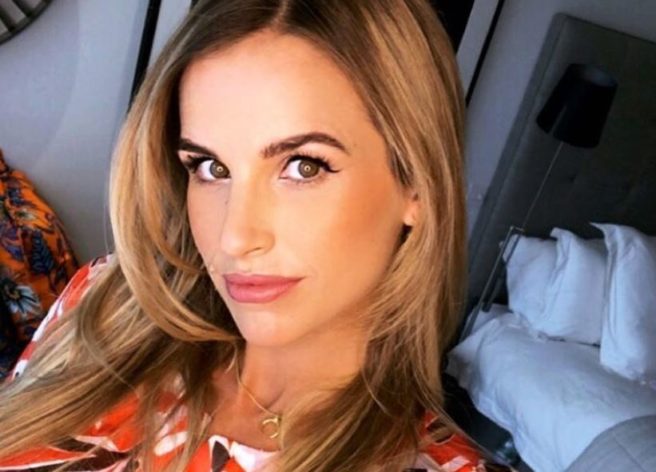 Vogue Williams gives us a peek into her hospital bag and it's fab
Vogue Williams is very nearly ready to pop.
The 32-year-old DJ and TV presenter took to Instagram Stories to share her packed hospital bag – and there was a lot to it!
Super-organised Vogue explained exactly what had made it into her case and why.
To make the whole thing easier, the case was split into two sides – Labour Side and After Labour.
So, first off – Labour Side!
You have your basics – things like toiletries, face creams, cleanser and moisturiser because, as she says, ''I don't wanna be a sweaty mess.''
Preach, Vogue.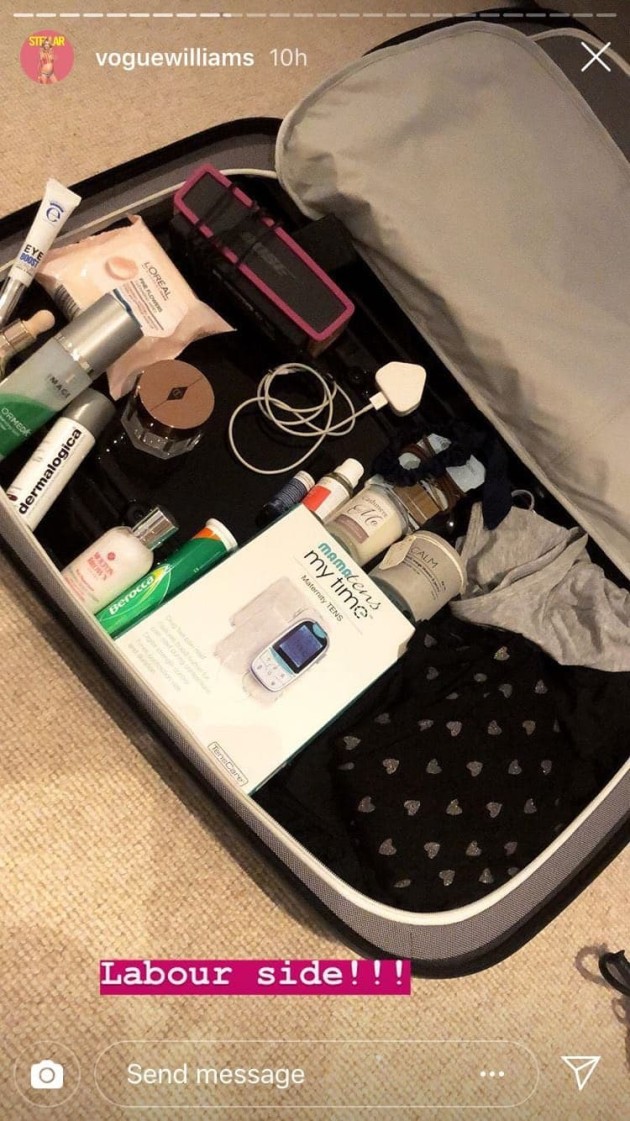 Also on the Labour side of the suitcase was a speaker, as she has ''a playlist that really calms me down.''
Add in a few candles that will help and a ''sweet dreams'' oil.
Vogue showed her followers the clothes she got for actual labour, as she explains that she was told to get dark clothes – cue cute pjs and a string top ''that's really stretchy for when you do give birth and I'm just gonna throw them out after,'' she says in the Instagram Story.
Packs of bobbins and hair clips are ''essential!''as well as some Berocca for energy.
She adds that it's Spencer's job to make sure i'm hydrated so she'll make sure she gets snacks and some Lucozade.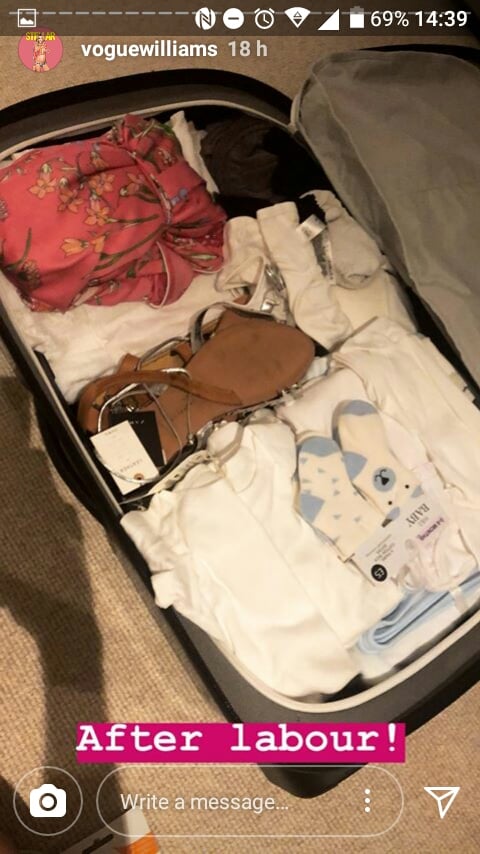 Vogue moves onto the After Labour suitcase, which includes two pairs pf pjs, a dressing gown and all her maternity bras and underwear.
Then we got the stuff for the less glam side of giving birth – nappies, pads and instant cold packs to put in your underwear ''because I heard that your gonna need them too,'' Vogue laughs.
As for her going-home outfit?
''Definitely flats, either sandals or trainers and a floaty dress,'' she says.
''If I don't want to wear a dress then jeans and a shirt…I did bring cycling shorts as well.''
Vogue rounded up the hospital suitcase with, of course, clothes for the baby.
''There's newborn size or 0-3 months as I don't know what size hes gonna be, he might never fit into newborn,'' she explains.
There were a few extra bits at the end (yes, this did all fit into one suitcase!) like a blanket to bring baby home in, a laundry bag for dirty bits, nipples shields for breastfeeding, soothers, earplugs, an eye mask and socks, ''as I was told your feet get cold in labour.''
She certainly seems ready for baby – good luck Vogue, we're wishing you a safe birth and a healthy little one.