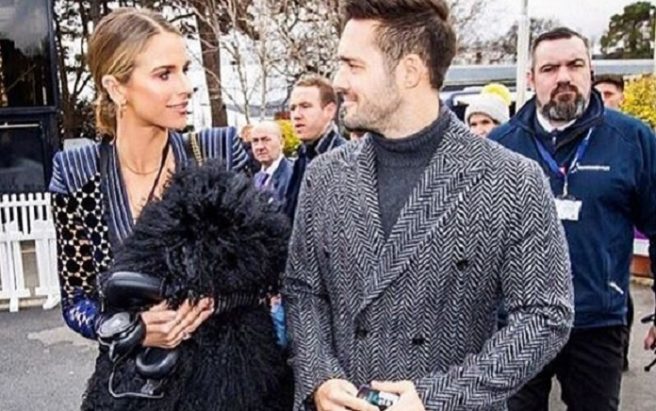 Vogue Williams admits to having 'panic attacks' during pregnancy
Vogue Williams has revealed that her old anxiety trouble has been rearing it's head again since becoming pregnant.
She and her fiancé, Made in Chelsea star Spencer Matthews are expecting their first child together.
The 32-year-old model and TV presenter admitted in and interview that her pregnancy has aggravated her battle with anxiety.
"I get quite bad anxiety and it's come back a bit while I've been pregnant," she told Closer magazine. "I don't know why I have it – it's just general life anxiety. If I knew what it was about, that would be the first step in getting rid of it. But exercise keeps that in check and makes you feel better about yourself. It's more under control now than it has been in the past.''
But there are other side-affects of her pregnancy that she's happier to indulge in- cravings:
''I'm having a lot of cravings – I can't get enough of dairy. Ice cream, milk, yoghurt, cheese – I want it all. Orange juice is also a big one – and, weirdly, my mum said she craved orange juice when she was pregnant with me.''
Williams, who was previously married to former Westlife member Brain McFadden, is already planning a family-filled future with Matthews.
''We always wanted to have a baby before a wedding and obviously right now the baby is the priority. But I'm excited about getting married. It will probably be next year and we want a big party.
''In five years' time, I want to have had baby number two with Spencer. I want a family and I just want us to be happy, which I'm sure we will be.''