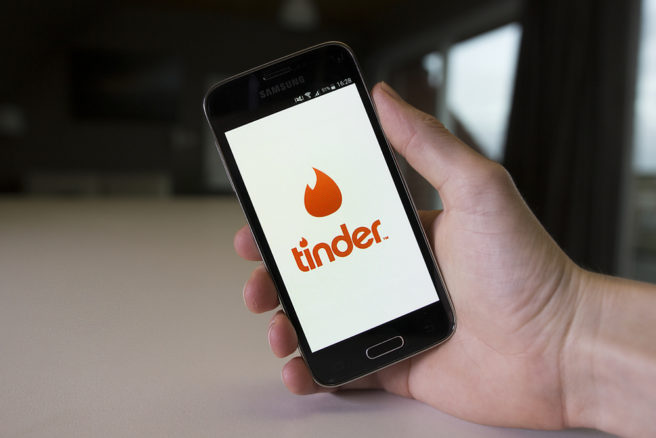 Tinder's new feature will let you see who liked you, but it'll cost you
Online dating is nothing new.
People have been developing relationships via the internet ever since the first dial-up connection changed our lives forever.
However, a few years ago, a dating app called Tinder came crashing onto scene and changed the way we saw potential partners for evermore.
Unlike most online dating platforms, Tinder would only allow two users to chat if they had both expressed an interest in one another, meaning rejection and pitty texting are a thing of the past.
No one ever has to know you've swiped right, unless they have as well – it's a beautiful thing.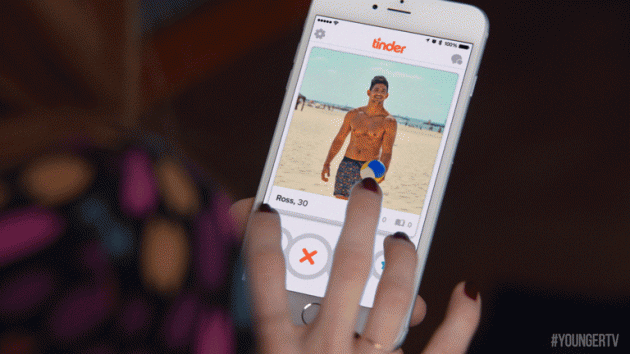 However, that could all be about to change.
The dating app today announced the introduction of a feature that will allow users to view how many pending likes they have at any given time.
You can then scroll through a grid of all the people who have already expressed interest in them, or, if swiping the old-fashioned way, a gold heart will appear next to the profile of someone who has already liked you.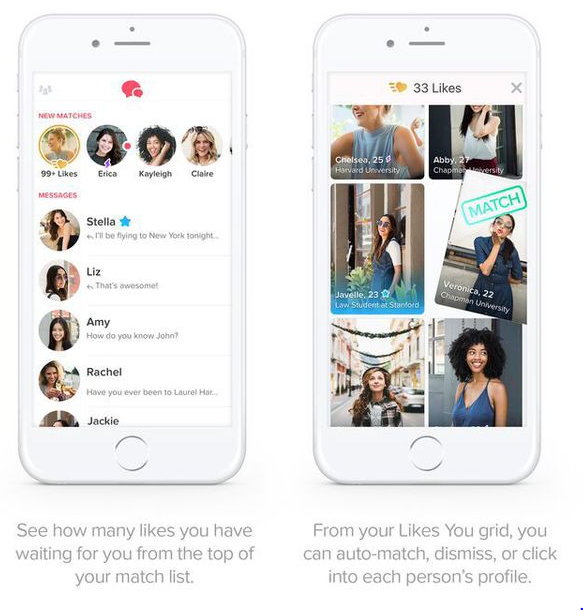 But, there's a catch.
This feature is only available on the app's new premium service, Tinder Gold.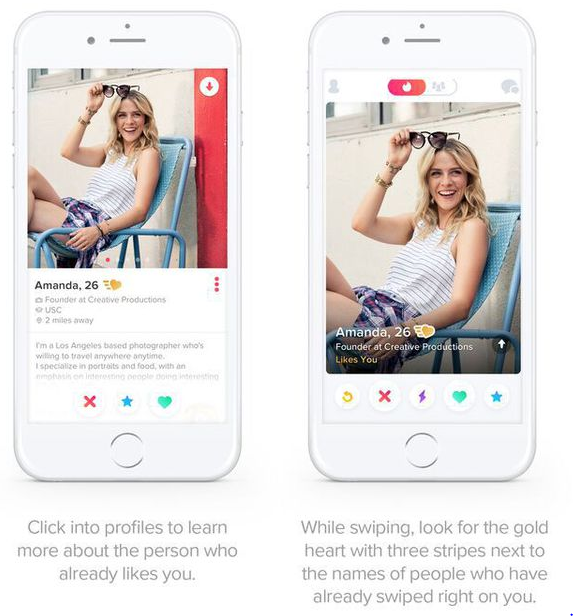 It's not yet clear how much this service will cost, but according to TechCrunch, a spokesperson for the company said it will be "only a small additional fee" for those who are already Tinder Plus members (€9.99/ month).
The feature is currently being tested in Argentina, Australia, Canada and Mexico, but developers are planning for the service to be rolled out everywhere in the near future.