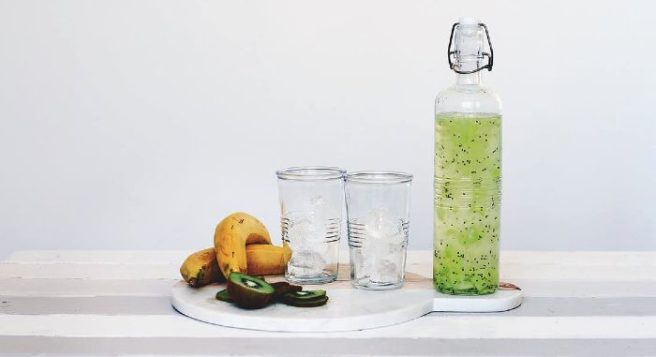 This machine turns your fave song into juice and it's total NOTIONS
Ever wonder what flavour your favourite song is? Yep, neither have we – and that's why we're a tad confused by this new machine.
Japanese company NOMLAB has invented a juicer, aptly named Squeeze Music, that turns your favourite song into a drink.
The machine analyses the emotional content of the tune, and then transforms it into liquid.
Each feeling has a specific genre:
Happy = Sweet

Excited = Sour

Romantic = Astringent

Sentimental = Salty

Sad = Bitter
And while music genres produce many more feelings that those five, NOMLAB is looking into incorporating five more feelings into the machines very soon.
According to Indy100, the developers of Squeeze Music said: "At a music festival for example, you can enjoy the experience to have a drink blended according to a song while listening to it at a gig.
"Moreover, we can mix alcohol so it could be served as cocktails in a bar if people want to try that out."
The introduction of alcohol has made it much more appealing to us… but is this just total millennial notions?