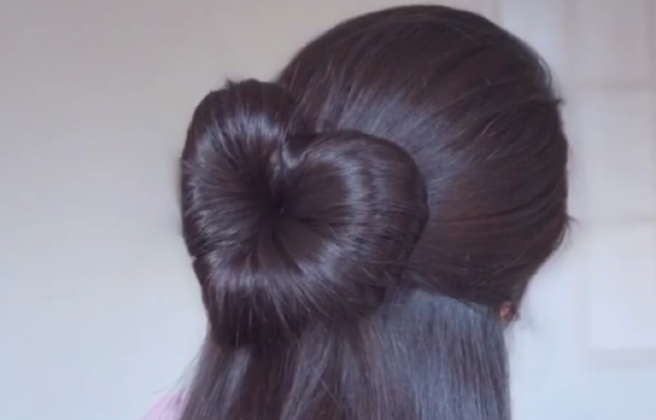 This DIY heart bun hairstyle is the stuff of Valentine's Day dreams
While Valentine's Day may be for couples, DIY hair hacks are all-inclusive.
For the month that's in it, we're loving the heart bun, a hair creation inspired by the romantic season and shared by beauty mega-mogul Huda Beauty.
Pic: Sherry Maldonado
The look was created by model and influencer Sherry Maldonado, who shared it to her 740,000 followers before the hairstyle was regrammed by Huda, so it's become seriously popular.
The DIY 'do is perfect for those of us who love the hun bun, but lets face it, sometimes you need to spice up your life.
Sherry starts by customising her trusty hair doughnut by creating a heart shape with three elastics.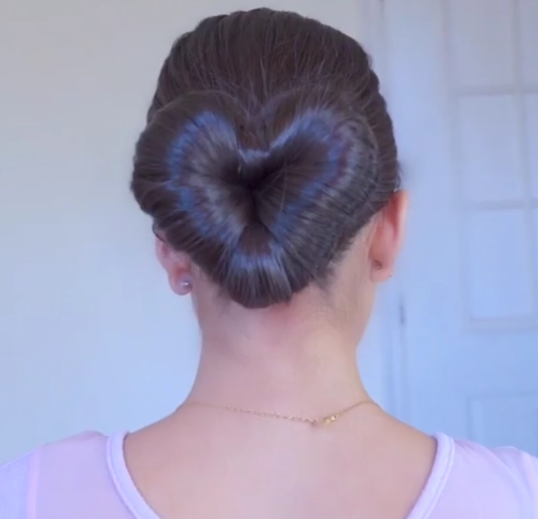 Pic: Sherry Maldonado
By making the doughnut in the shape of a heart, all you have to do is pull your hair through the doughnut and secure the bun as you usually would, so it's as easy as our favourite hangover hair style.
Tuck any excess hair underneath the hair doughnut with bobby pins and voila, the heart shaped bun is complete.
The influencer also showcases how to do this look in a half up, half down style, which would look amazing on a Valentine's night out.
So at least if love isn't in the air, it will be in your hair. Sort of.