The spiciest gift guide for your sexually empowered friend
We all have that friend that seems to have her head permanently in the gutter, and if you can't pinpoint which pal it is… then it's you, hun.
Every woman deserves to feel sexy and powerful, and some of your friends understand that notion more than others.
You know the one, the gal-pal that's always giving insanely detailed in and out's (pardon the pun) of her sex life, her favourite sex positions and toys, even her tips that you never really asked to hear.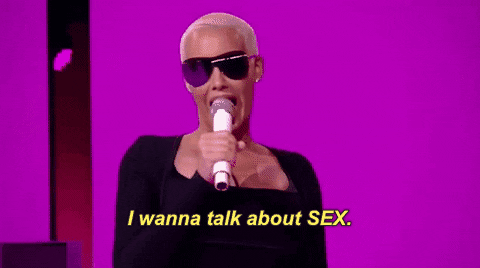 If she's the mate you've been given for the Kris Kringle, never fear.
We have the ULTIMATE red hot, X-rated spice guide for buying the best gifts.
Strap yourselves in, fam. No, that wasn't an intentional BDSM reference, honestly….
1. Girl Boner: The Good Girl's Guide to Sexual Empowerment by August McLaughlin
August McLaughlin wrote a powerful book about how she overcame her eating disorder after embracing her sexuality.
The result is an incredible collection of her thoughts on what it means to be a 'good girl', slut shaming, prude-shaming, bondage, BDMS, body image, girl boners and orgasms, among other saucy things.
We advise you to grab it ASAP for your sexually empowered pals, or anyone who needs it for that matter. We've already ordered it from Amazon…*winks*
2. Fuschia EROTIC eyshadow palette
Fuschia make-up has decided to gift us with a frisky palette full of delicious berries, bold blues and tantalising purples.
Endlessly daring looks for naughty nights can be created with this gorgeous eyeshadow extravaganza. These shimmers will ensure that you can dance the night away or get your freak on, either way you'll be looking STUH-NING.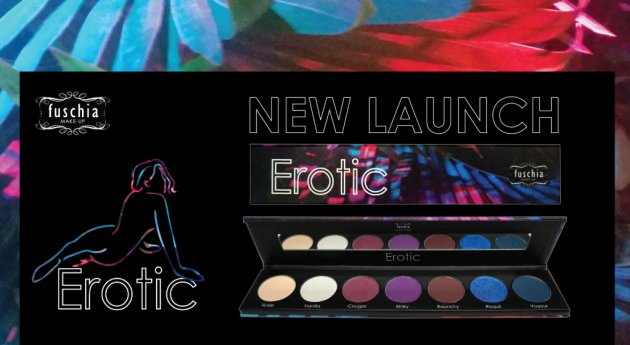 3. Savage x Fenty lacy teddy
We honestly don't know a sexier feeling than putting on lingerie that BAD GAL RIRI both designed and wore herself.
She is the badass queen of sexual empowerment, and you can be too. While Savage x Fenty is on the pricier side, it's ideal for a Christmas treat=.
The gorgeous range of body types and diversity which the brand represents is worth the money, imagine how extra you'd feel wearing this beautiful lace body.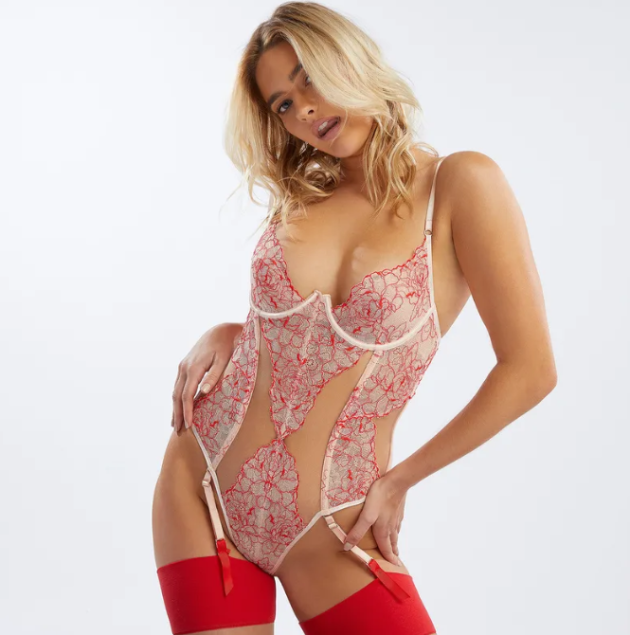 4. Love Honey's weekend away sex kit
This sex kit features 11 specially selected toys for endless fun.
Included in this spicy set is the all-time favourite rabbit vibrator, butt plug, G-spot vibe, rabbit ears, beads, rabbit rings among other products, it's pretty decent value.
Welcome to the weekend, ladies. Treat yourself, or a sexually empowered mate of yours, if they're brave enough to unwrap the gift.
5. Glyde organic, natural condoms
Glyde condoms are vegan and made with sustainably harvested natural latex, so they're perfect for that environmentally friendly sexually empowered pal. I mean, they're even certified by PETA.
These condoms come in a variety of textures, flavours and sizes so they're just as good, if not better, than store-brand condoms like Durex, but suitable for everyone.
Sir Richard's Pleasure Dot condoms are also an unreal vegan choice, not to mention PETA certified.
7. YES organic lubricants
YES WB lubricants are some of the best in the business.
Made from organic aloe vera, it's arguably the top water-based lube on the market right now. Perfect for moisturising and nourishing skin, as well as for solo or shared pleasure experiences.
It's called YES for a reason, don't you think? *wink* (Did you really think we'd write a sex-themed article without numerous cheeky winks?)
8. Bijoux Indiscrets Blind Passion mask
This soft plush mask is a fun way to change up the bedroom repertoire.
Coming in gorgeous black and white gold packaging, it's a great gift idea for anyone looking to eliminate their sense of sight to boost their sense of pleasure.
9. Rianne S Classic vibrator in deep purple
The RIANNE S Classique is the essential vibrator for any woman, sexually empowered or not.
The toy is 100 percent medical grade silicon and is available in three different colours with golden details, as well as a cosmetic bag for other saucy essentials.
10. ASOS DESIGN Emma velvet & lace padded plunge underwire bra set
Anyone can feel sexy in red, but a red velvet bra, thong and suspender set? You're on fire, gal.
We are GAGGIN' for this entire ensemble, can someone post this straight to our doors ASAP, please?
11. ASOS DESIGN button through maxi tea dress in jacquard
You don't need to be showing some skin to feel sexually empowered, are we right?
This beautiful, satin red dress is ideal for feeling sexy and free (like glitter's raining on me, @Jessie J).
12. Long distance lamps…to give them a sign *winks*
Uncommon Goods are now stocking this majestic product, which is essentially the 2018 way of issuing a booty call from afar.
These hilarious and absolutely genius lamps allow you to let your lover know that you're thinking of them from afar with just one simple touch.
The lamps are connected by WiFi, so each time either you or your partner touches a magical lamp, the other will light up with a sensual glow. It's fun, it's modern, it's damn sexy.
13. Naughty Truth or Dare by Running Press
If you're looking to sprinkle a little spice for a date night-in, or a get together between your gal pals, then this is the game for you.
Naughty Truth or Dare features 104 gas prompts and one instruction card for some VERY non-PG fun.
14. Sex Stack (Basically spicy Jenga…)
This game is possibly the greatest creative experience of foreplay invented. Sexy Jenga? It sounds absurd, but trust us, you'll have more than a few laughs playing it.
Each block has a number that coincides with a task or position, so it's pretty darn great for trying out some new experiences with a lover.
15. Lovehoney Oh! XOXO Sex Cheques (26 Pack)
This flirty chequebook from Love Honey ain't about finances, in case you hadn't guessed.
26 cheques to choose from and two blank ones for your own filthy minds to fill in, these are a gas gift for a sexually empowered friend who needs a little creativity.
We hope these gift goodies will give you all the inspiration necessary this Christmas.
For your sexually empowered pals… and for treating yo'self too…*winks one final time*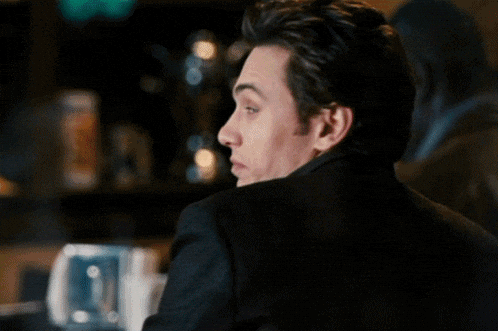 Every woman needs her pleasure, eh? Enjoy the presents, you saucy mixes.