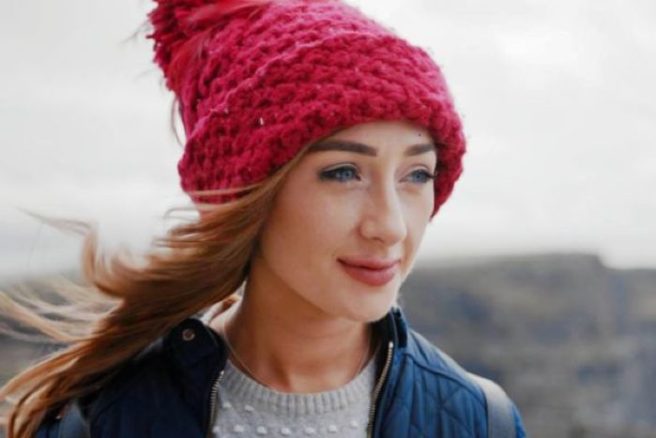 Tributes have been pouring in for HPV vaccine advocate Laura Brennan, who sadly passed away at the mere age of 26 yesterday.
The people of Ireland have been honouring Laura and the mammoth efforts she went to to raise awareness about the HPV vaccine.
The campaigner will be remembered as passionate, dedicated and determined young woman whose life was taken from her far too soon.
We are all deeply saddened to learn of Laura Brennan's death, and we send our deepest condolences to her family and friends. #ThankYouLaura for all you have done. https://t.co/iFpiQh7W6p pic.twitter.com/W8Rxd2aocv

— HSE Ireland (@HSELive) March 20, 2019
Ryan Tubridy honoured Laura in a touching tribute on his personal Instagram account. He wrote: "I met her a number of times and walked away utterly taken aback by her verve and commitment to help people throughout her campaigning. The world will be quieter and sadder without her."
DJ Louise McSharry also shared: "Really so sad to hear of the death of Laura Brennan. I can't think of many I respect as much. Her tireless work to raise awareness of cervical cancer and the importance of the HPV vaccine undoubtedly saved many lives. RIP."
#ThankYouLaura I am only now finding out about Laura's death. I have no words, just tears & emptiness at the loss of another young woman who used what was left of her time to campaign so that others would NOT suffer her fate. Please, please vaccinate your children #HPVvaccine https://t.co/lZpGQXUfsC

— Vicky Phelan (@PhelanVicky) March 20, 2019
Minister for Health Simon Harris said the 26-year-old's tireless campaigning helped increase the uptake of HPV vaccine in Ireland.
"The State owes her a debt of gratitude," he stated.
My daughter went to the Rotunda today with her 5th-year class for a talk on women's health, among other things. She knew about #LauraBrennan's passing and was proud to have had her HPV vaccine done. She's autistic and terrified of needles. Let this sink in. #ThankYouLaura

— Antonella Cossu (@antomhic) March 20, 2019
The HSE confirmed that the uptake of women taking the HPV vaccine increased from 51 percent in 2017 to 70 percent today.
Laura passed away from cervical cancer at University Hospital Limerick. The young woman was surrounded by her loving family who described her as "a light in the life of everyone who knew her; a wonderful daughter, sister and friend."
The family added: "We are lost without her."
Our thoughts are with Laura's family and friends during this devastating time.