Janice O' Sullivan is the driving force behind the hugely popular Young Nails, and recently launched Sunkiss and Perky's Breast Lift Tape.
With over 13 years in the world of business, the married mum-of-three has her finger on the pulse when it comes to the Irish beauty market.
Developing Young Nails from its embryonic stages into one of the largest nail supply and training companies in Ireland to launching two new products just last year, Janice has made an indelible mark on the Irish beauty scene.
And yet her entrepreneurial journey was not without its obstacles; navigating the recession ultimately forced her to 'think outside the box' when it came to the creation of new products.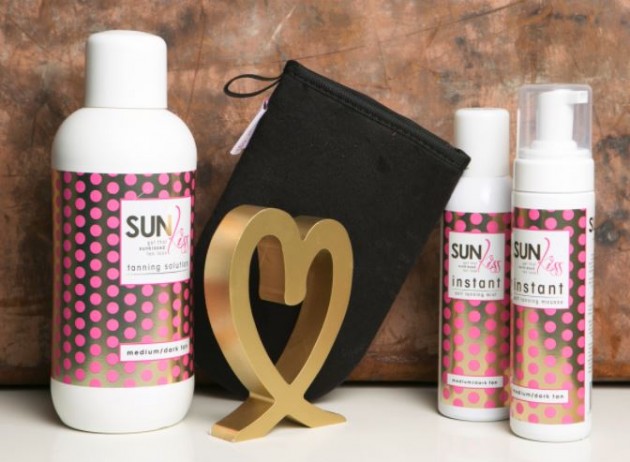 "We set up Young Nails 13 years ago. It was my dad's idea and basically I was off travelling, I came back and he asked me to help him with the business and that's where it started from," Janice tells SHEmazing as she reflects on her first business.
"I was really enthused. This is what I wanted to do. Once it was started, I was left to do everything else," she laughs.
After building the brand from the ground up, and making a name for herself within the industry, the recession hit, and like countless others, Janice watched helplessly as her business began to suffer due to the economic crash.
"The nail industry was booming back then when the recession kicked in, and the nail industry changed, the style changed. That's when we faced difficulties. Your business went from 100 per cent to 50 per cent overnight literally. People had no money and the nails were the first thing to go."
"It was a good three years after the recession initially hit before the business picked up again," she admitted.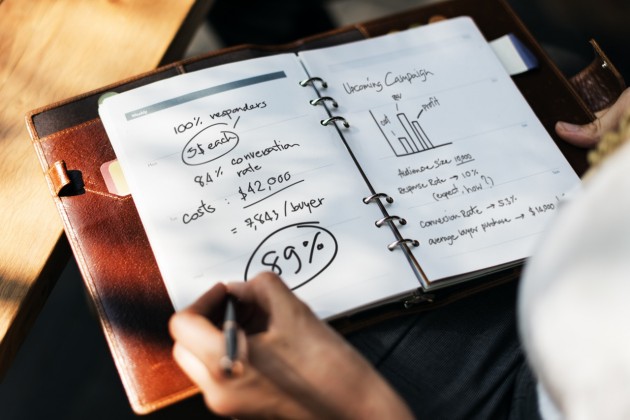 Janice knew that the economic downturn was having catastrophic effects on various businesses around her, and decided to use that time to focus on new ventures.
"Throughout that time, I was thinking I need to think outside the box, think of a new idea to bring the market. I needed to get into pharmacies and look at different avenues that would bring in extra income," she explains.
And that's when the wheels were set in motion for the creation and development of Sunkiss Self Tan and Perky's Breast Lift Tape – both of which were launched last year.
At the beginning of 2016, Janice remembers considering her plans for the products, saying "I had a plan. It's my year. I'm going to achieve. I knew it was going to be a challenge. But I got there and it was hard, but I'm really really pleased with myself."
"I designed Sunkiss and had a salon solution. That was the thing when I designed it eight years ago.There was nothing tailored to Irish girls. Because our skin tone is very, very pale, I developed Sunkiss with a pink pigment in it. Instead of being orangey, it's a nice tan and it doesn't make you look like you're orange."
"So then this last year I decided to work with pharmacies to extend the business. It's selling very well. There is a very high demand for the product," she said.
Of Perky's, she says: "I have worked on it for three years. I had everything ready to go with Perky's. Last year, I just needed to focus on design and packaging."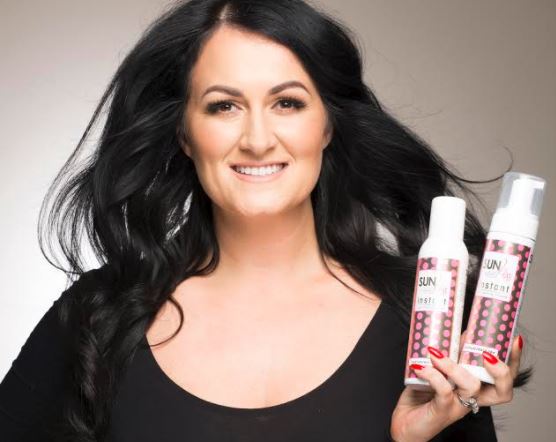 And the businesswoman doesn't intend to stop there.
"The brain is always ticking on and thinking of the next thing. I have notebooks, and any ideas I have, I write it in and tick them off as I do them."
"At night time you're lying there thinking about things and the following morning you'll forget, so you have to write down all your ideas and challenge yourself to complete them. I have new products to add to Sunkiss. And for Perkys I'm working on other methods."
Reflecting on her entrepreneurial journey, Janice acknowledges that the recession was a particularly difficult period which forced her to reassess her creative process.
"With Young Nails, it was disheartening how everything went. Young Nails is an established business and a great nail product, and going very well, but it did get very slumped," she admits.
"I did lose a bit of my mojo for business and that's when I said I need to excite myself and develop new products and new ideas. I needed a new lease of business life."
Having navigated her own way through turbulent times, Janice is well-placed to offer advice to budding entrepreneurs.
"For women: Always follow your dreams. Have self-belief and always go with your gut feeling. There were times when I had gut feelings and I didn't go with my gut and it was the wrong thing to do," Janice admits.
And if you don't know where to start but can't ignore the business idea that has been swirling around your head for years, Janice insists taking the plunge is the best course of action.
"At the end of the day everyone starts off with no money. Take the risk, if you need to go get the loan, get the loan!"
"There was a risk taken with Young Nails as it was my first business venture, but from that I was able to develop all the other products. It might seem daunting at the start; things take times, money wise, you need money to invest in things."