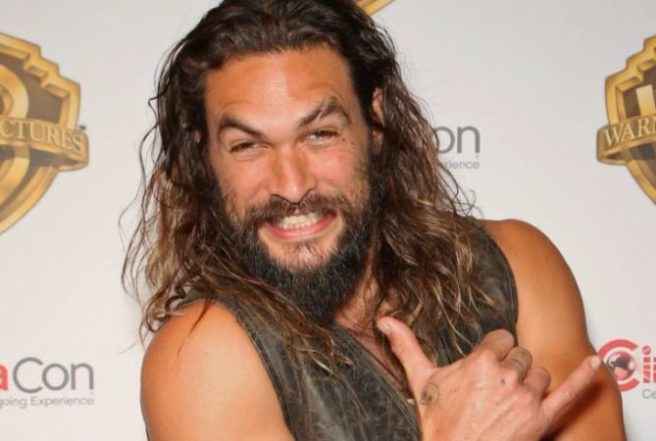 Game of Thrones star, Jason Momoa, has issued an apology after footage emerged which showed him making light of sexual violence.
The actor was appearing at a Comic-Con panel in 2011 when he discussed the character of Khal Drogo, and the arc of his storyline in the HBO show.
In a move which led many of his fellow panellists to balk, the 38-year-old made a flippant remark about raping women.
"As far as sci-fi and fantasy, I love that there's so many things you can do, like rip someone's tongue out of their throat and get away with it and rape beautiful women," he said.
The emergence of the footage has left social media users disgusted – something which Jason addressed in an Instagram post yesterday.
"I awoke in Australia to the justified reactions by many people to a distasteful joke I made years ago in Hall H for which I am sorry," he began.
"I am still severely disappointed in myself at the insensitivity of my remarks that day. I know the sincerest apology now won't take away those hurtful remarks."
Adding to this, he wrote: "Rape and sexual harassment can reach anyone and I have seen first hand its painful torment among members of my own family and friends."
"I made a truly tasteless comment. It is unacceptable and I sincerely apologise with a heavy heart for the words that I said."
The footage emerged as Hollywood shines a light on the industry's abhorrent treatment of women.