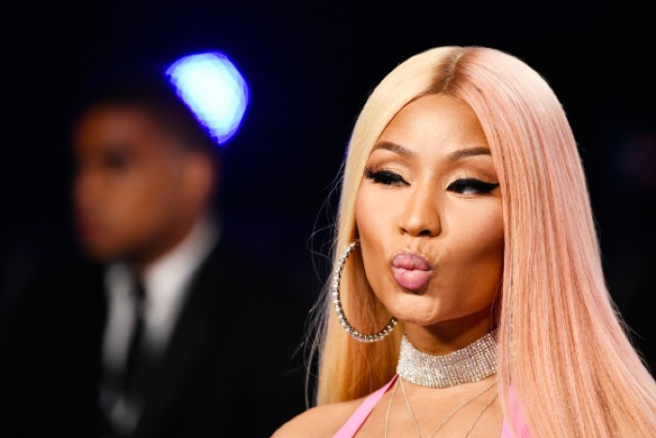 Oh Nicki/Barbie/Chun-Li/Onika or whatever it is that you prefer to be called.
While I respect a woman who infiltrated and somehow dominated the male rap game, I have some MAJOR issues to discuss. Yes, we all danced to Starships back in the day, but it's time to get real.
Our roast beef with the rap queen includes having a convicted murderer and sex offender as her new beau, collaborating with a gang member who used a naked 13-year-old girl in his music video, and the Asian stereotyping.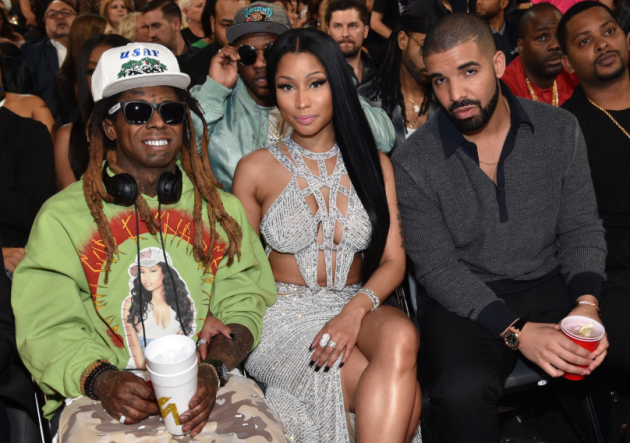 While Minaj has been praised and lauded for her ability to remain powerful and confident in an industry which, in general, uses completely misogynic and homophobic lyrics to perpetuate toxic masculinity, there are other cards at play here.
Specifically her consistent collaborations and relationships with violent men.
The internet has descended into chaos on Monday over the Instagram posts which Minaj uploaded of her new boyfriend, Kenneth Petty.
The controversy over her new Instagram-official relationship was predominantly due to his criminal record; TMZ are claiming that Petty is a registered sex offender with at least two convictions under his belt.
Prosecutors claimed that he attempted to force a girl into engaging in intercourse with him using a sharp object in 1995, when he was 15 and the victim was 16.
This led to a first-degree attempted rape conviction and his name stuck on the sex offender list for life, seeing as he is 'moderately' likely to be a repeat-offender. Yeah… that's pretty damn scary.
Minaj's new man served almost four years in a NYC state prison for the attempted rape, and served another seven years for a first-degree manslaughter conviction after he shot a man several times.
On her account, Nicki was forced to disable the comments section after her fans understandably went into absolute meltdown.
Instead of addressing the whole problematic debacle, she captioned the post; "Oh they wanna talk? Let's give them something to talk about." Um, okay, why don't we talk about safety? Like, not dating a criminal?
Sexual violence and domestic assault is still rife in society, with Times Up and the #MeToo movement only showing the tip of Hollywood's iceberg.
The music industry has it's own qualms to tackle regarding violence against women; R Kelly remains the most notorious example of alleged predators who are still being given a platform.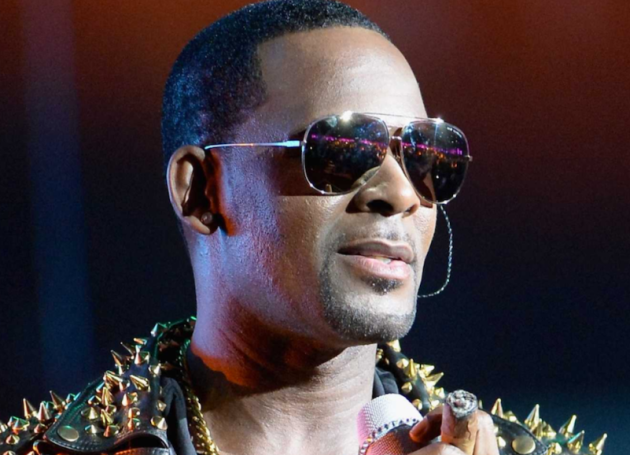 When Chris Brown viciously attacked Rihanna in 2009, his career continued to thrive, despite the outrage and shock which ensued when graphic images of Rihanna went live all over the world.
The reaction to XXXTenacion's death, instead of focusing on the fact that he admitted to stabbing nine people, and was on trial the week of his murder for assaulting his PREGNANT ex-girlfriend, the response was to mourn him as a hero.
The ex-girlfriend Geneva Ayala's harrowing testimony was obtained by Pitchfork, and detailed a pattern of intense psychological, emotional, sexual and physical abuse and assault by XXXTenacion.
Nicki could have criticised such a problematic man in her own industry, or even have kept quiet, but she expressed her sorrow at his passing instead;
"XXXTentacion may not have been the biggest artist, but his murder hurt us like we knew him, or like we were the biggest fan."
Of course, none of this is Nicki Minaj's fault. That goes without saying, yet her continued support for infamously harmful men such as Tekashi69, Kenneth Petty and XXXTenacion needs focus.
The Young Money artist was in a relationship previously with hip-hop mogul Nas, who had an extremely toxic relationship with R&B legend Kelis. The Milkshake singer recently claimed that Nas abused her during their marriage, and that Rihanna played a part in their divorce.
While these claims haven't been proven, it does appear to be a pattern that Minaj enters relationships with controversial male figures, who seem to embody toxic masculinity.
Her latest collaboration with Tekashi69 is another bone of contention, her defence of a man who is since imprisoned on racketeering charges, possession of firearms and armed robbery.
Tekashi69 legitimately pleaded guilty to being involved in a 2015 sex act with a 13-year-old girl, which he filmed and posted online, so there's no denying his criminal scumbag status.
Yet Nicki Minaj collaborates with him on their hit single FeFe and on another track for his new album, Dummy Boy. The lack of concern is rather alarming, TBH.
"Danny, I love you and am praying for you, your Mother, daughter & her Mom during this time," Minaj said in an Instagram caption dedicated to the rap artist following his arrest.
Many of her fans are presumably young and highly impressionable, who see the rapper as an influence whose actions are worth paying attention to, hence the concern over willingness to align herself with harmful men.
Issues with race and homophobia have also followed Minaj throughout her career, most recently in regards to her latest album Queen.
The rap goddess was accused of homophobia following the release of song lyrics on her new musical offering, with lines consistently using slurs such as 'sissies' and 'f*ggots'.
LGBTQ+ advocates criticised Minaj's choice of words on Twitter;
"I am a gay man who grew up being taunted by words like 'fag,' 'homo,' 'sissy,' and 'fairy,'" wrote Mark Zustovich.
"These are more than just words that offend and deeply hurt people who identify or who are struggling to identify as LGBTQ — they are designed to make boys and men feel 'less than' or feminine, as if having feminine characteristics is something shameful. On the contrary, we as men should be embracing that more."
Problematic lyrics from @NICKIMINAJ #Majesty #Queen: "I smoke 'em like hippies now. They see me, say yippie now. Homes runnin' like Griffey now. They switchin' like #sissies now." sis·sy (sĭs′ē) (offensive): A boy or man regarded as effeminate. #NickiMinaj pic.twitter.com/EoSs4WEsOk

— Mark Zustovich (@markzustovich) August 10, 2018
Let's not forget the Chun Li Challenge, which clearly perpetuated Asian stereotypes in pop culture.
The #ChunLiChallenge went viral, and featured rapper Asian Doll (who isn't Asian…) sporting chopsticks in her hair — an act which is considered extremely disrespectful in Japan.
The rapper has referenced geisha and samurai in previous tracks, and Nicki (real name Onika) has also cosplayed as a "Harajuku Barbie" persona.
The use of harmful rhetoric in rap is well-documented, including within the albums of Drake, Chingy and Childish Gambino.
Asian writer David Yi commented that;
"The way people are interpreting the #ChunLiChallenge with signifiers like double buns and chopsticks as hair accessories is yet another instance of people co-opting another culture with impunity."
*Sighs* It doesn't take much to do some research into other cultures for the purpose of understanding and respecting them, especially when you have millions of fans from that part of the world, Nicki.
All in all, I question Nicki Minaj's disturbing willingness to align herself, collaborate and have romantic relationships with violent men, as well as her ignorance of other cultures and sexualities.
She's 35, she's a grown woman and can date whoever she wants, but she must remember the power which she has over her fans.
Her influence is unquestionable- he's appeared on nearly 100 singles that charted on the Billboard Hot 100, each of her albums have amassed five million sales and she has become a household name, despite working in a world that degrades women constantly.
Not to mention society's obsession with only supporting one female rapper at a time, either Nicki or Cardi B, despite hundreds of male rappers saturating the music industry.
Yet the question has to be asked, is Nicki Minaj contributing to the normalisation of male predators and cultural appropriation?
At the moment, she's the farthest thing from an inspiration to me.