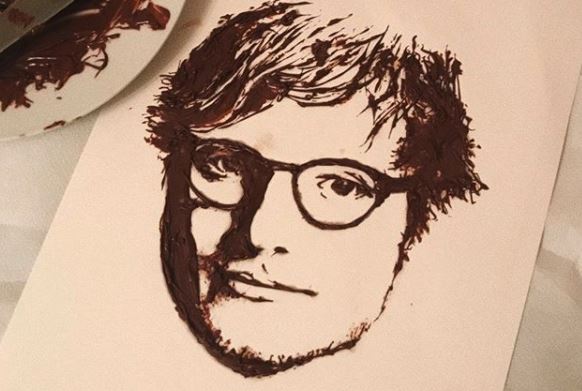 One Irish artist has pushed the colouring pencils aside and has instead looked to his kitchen cupboard in search of a more unconventional material.
Mike Gibson, who was crowned 'Creative of the Year' at last year's SHEmazing HP Awards, has discovered the second-best use for Nutella, (the first being spooning it into our mouths) and is creating celebrity portraits made entirely from the tasty treat.
Over the past few years, the Laois native has built an impressive online following thanks to his hyper-realistic celebrity portraits and general creative flair.
The now 23-year-old showed an interest in drawing from an early age, and thanks to encouragement from his parents and teachers, he was able to build up an incredible skill-set during his teenage years.
Mike began uploading his work to Facebook five years ago and the images quickly gained a lot of interest online.
Since then, his drawings have been shared by thousands of fans across the world, and the young artists Instagram page, mikegibsonartwork, now boasts over 60,000 followers.
His work has been praised by a number of high-profile celebs including Rihanna, Ed Sheeran, Meghan Trainor and Jessy J.
However, it's Mike's latest creative endeavour that really has people talking.
Adele, Conor McGregor, James Kavanagh and Taylor Swift are just some of the celebrities to have undergone a Nutella make-over – and while we never thought we'd say this, these Nutella portraits actually do look too good to eat.
One thing's for sure, there's a bright future ahead for this talented young artist, and we can't wait to see what he does next.