We all remember the iconic moment when Kylie Jenner made an epic attempt to sound philosophical and insightful in a video about her new year's resolutions.
When discussing her hopes for 2016, the teen said – 'I feel like this year is really about like, the year of just realising stuff, and everyone around me we're all just like realising things.'
The internet went wild for Kylie's commentary, and proceeded to take the absolute p*** out of her for it.
However, one year on, Kylie trolled herself epically and showed that she has a serious sense of humour with a pretty amazing piece of clothing in her Kylie Shop.
The teen posted a picture of a white T-shirt with the iconic phrase printed on the front, and it quickly became a cool way to wear your ironic love for Kylie.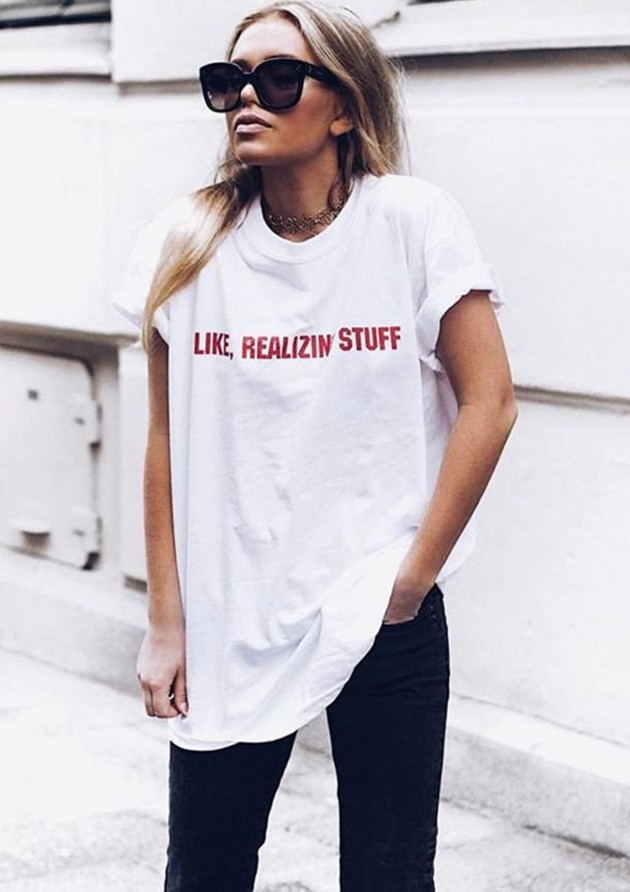 Missy Empire top €15.92
The top sold out instantly and hasn't been restocked, much to the despair of fans of the slogan.
Luckily, we have discovered a dupe of the T-shirt, with bloggers and Instagrammers alike rocking the affordable version of the Kylie top.
Trend-driven, affordable fashion website Missy Empire has created their own top, and we're snapping one up.
The best part is that the T-shirt is only €15.92, so it won't cost much to get that Kardashian-Jenner look.
Paired with jeans and a colour-pop duster jacker for day or with a leather skirt and barely there heels for night (a la Kylie), this top is the ideal ironic piece for major summer style credentials.
See you in the online queue.