While fans may not be quite ready to say goodbye to the cast of Girls, Lena Dunham has already starting make plans for her next project.
Variety reports that the 29-year old will be producing and directing a new series for HBO about feminism in the Man Men era.
Lena is said to be writing and directing the pilot episode of the series, called Max. Set in 1963 in the middle of the rise of second-wave feminism, the series follows the story of a young female writer at a magazine.
Maxine, who will be played by Lisa Joyce, is "an enthusiastic, if misguided, low-level magazine employee who stumbles into the forefront of a civil rights movement both she and the world may not be ready for," reports Deadline.
Lena, who created Girls, is set to executive produce the series. Meanwhile, another writer/producer from Girls, Murray Miller, was responsible for writing the pilot of Max.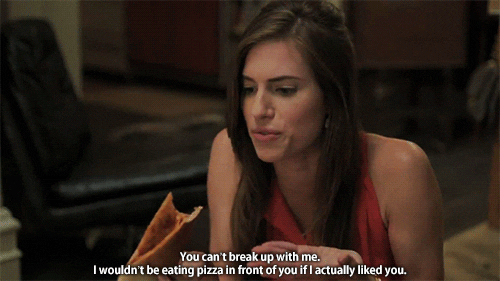 Recently, Lena's other venture Lenny Letter, made headlines after Jennifer Lawrence's op-ed was published. The essay, Why Do I Make Less Than My Co-Stars discussed the gender pay gap in Hollywood.
JLaw admitted that she "failed as a negotiator" because she "gave up early." She also explained that it was her desire to be liked which ultimately inhibited her ability to ask for money in fear that people wouldn't find her as endearing.
Her former co-star Bradley Copper has said that her essay was "a great thing" and he found JLaw's piece very interesting. In an interview he explained:
"One thing I could say is that's interesting because if you think that you only deserve a certain amount and that's not correct, it's about changing that mindset and sticking up for yourself ."