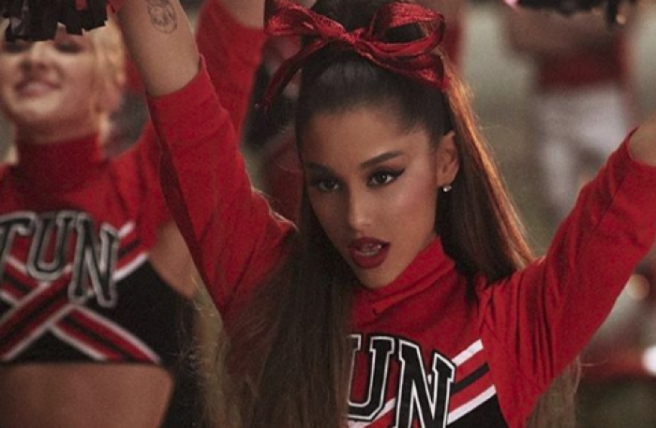 Ariana Grande has completely broken the internet with her second video for her anthem Thank u, Next.
The video, which broke YouTube and Vevo records, has been viewed almost 100 million times since it was uploaded on Friday.
As with all pop culture revolutions, the video has been dissected thousands of times, and fans have pointed out some subtleties that seem to indicate that Ariana is woke when it comes to immigration.
Queen pic.twitter.com/AFbbWWOtN9

— #yikes (@drunkassputa) November 30, 2018
In the Legally Blonde portion of the video, Ariana can be seen reclining on a sun lounger, pouring over legal tomes.
Her volume of choice? Immigration & Refugee Law and Policy.
Now, this could be passed off as a coincidence, if it wasn't for none other than Ariana Grande's own mother.
"like it's hard?" … (quote from legally blonde) … and yes SHE does, & no HE doesn't…… know anything! https://t.co/IS6Cqv0eVv

— Joan Grande (@joangrande) November 30, 2018
Joan, aka Mama Grande, confirmed on Twitter that the choice of book was intentional.
The inclusion of the legal book was a statement against POTUS Donald Trump's stance on immigration.