Up to 80% of a person's annual UV exposure happens in day to day life, rather than on holidays, and with up to 22 degrees promised this weekend, it's time to consider your sun care.
It's meant to be as hot in Ireland as it is in Spain on Saturday and Sunday, so get prepared.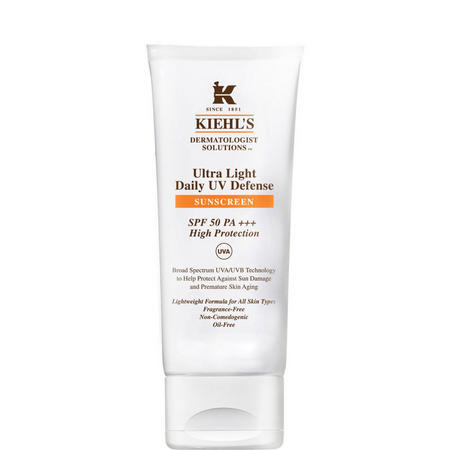 KIEHLS Ultra Light Daily UV Defense Sunscreen SPF50 €41.00
One of the main complaints about sun screen is the sticky consistency it leaves on our skin.
This offering from Kiehl's promises to eradicate that feeling, with an ultra-light formula.
Sun screen is a day to day essential, so apply liberally, sis.
Garnier Ambre Solaire Sensitive Hydrating Face Sun Cream Mist Spf 50 €11.95
While we all hate applying sun screen under makeuop beacsue it can be a tad greasy, this product completely combats that.
The hydrating face spray has been designed to provide UVA and UVB protection with a lightweight skin feel, and can easily be applied either under or over makeup whilst on-the-go.
So literally keep it in the handbag and take it out as you need.
Sun Protection Lip Treatment €26.00
While you're looking after the skin on your face, it's important not to neglect your lips.
The skin on your lips is more delicate than the rest, and the sun's UV rays are ageing AF.
L'Oréal Professionnel Série Expert Solar Sublime Shampoo €14.50, L'Oréal Professionnel Série Expert Solar Sublime Masque €19.50, L'Oréal Professionnel Série Expert Solar Sublime Spray €18.00
One area people probably don't consider oo much when it comes to sun protection is their hair.
Like the rest of our bodies, our hair is susceptible to the sun's rays.
The Série Expert Solar Sublime haircare range from L'Oréal Professionnel protects your hair from UV rays as well as leaves the hair feeling hydrated after a day in the sun. It's available from salons nationwide.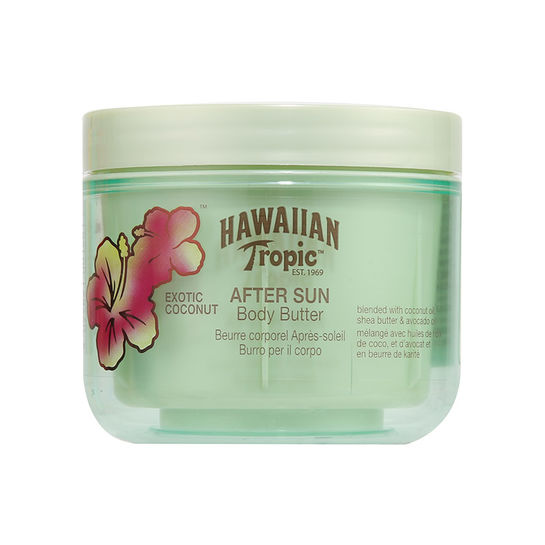 Hawaiian Tropic After Sun Body Butter Exotic Coconut, €6.50
So if you do happen to get a little too much sun, a soothing after-balm is essential.
This Hawaiian Tropic Coconut body butter doubles as an after sun to enrich over-heated skin with shea butter for 12 hour moisturization.
Plus THE SMELL lads. Divine.