Suzanne Jackson is never lost for ideas when it comes to expanding her beauty empire.
After recently releasing a lash collaboration with Lauren Pope, as well as her new tan collection Dripping Gold Beauty, the entrepreneur has added yet another string to her beauty bow.
For those who are after a more personalised lash look, we introduce the SOSUbySJ individual lashes.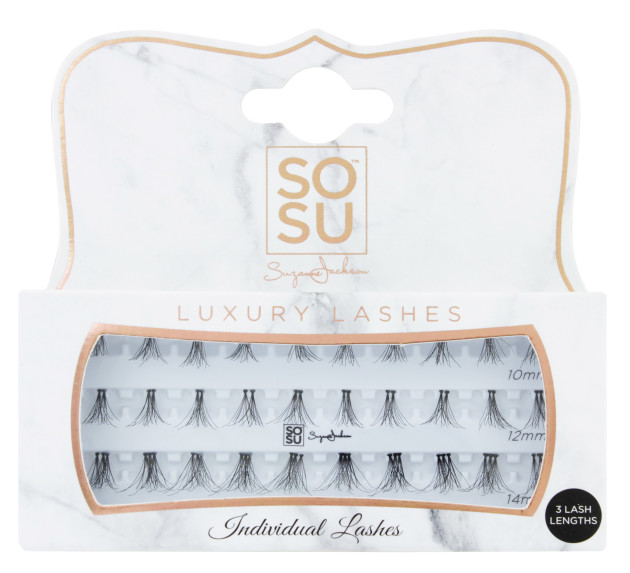 The lashes give three different lash lengths, akin to 10s, 12s and 14s if you were opting for lash extensions, so you can build your own eye look.
For those who love false lashes but dream of customising their own, these lashes are essential.
It's also ideal for guys and gals who want to add a little bit of natural-looking volume to their own day-to-day lash look without opting for strip lashes.
Whether you're between lash appointments or you want to play around with establishing your own eyelash style, these bad boys are a great way to experiment with your makeup.
The lashes retail at €7.95 from www.sosubysj.com .