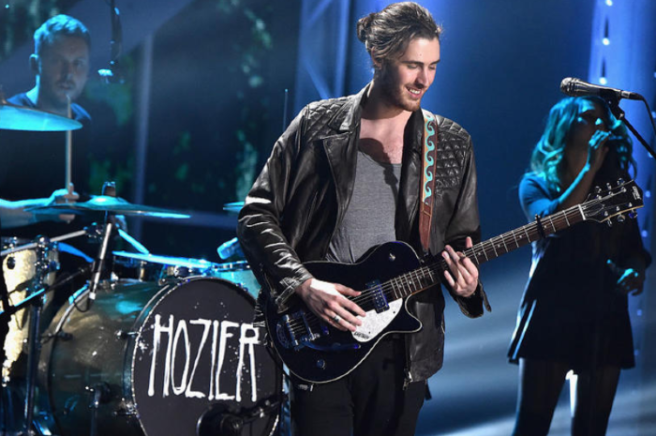 Ever since Hozier's debut album, we've been counting down the days until his sophomore effort is released.
The critically-acclaimed work sold a whopping 4 million albums worldwide, so his next one has a lot to live up to.
Andrew Hozier Byrne has waited FOUR-AND-A-HALF YEARS to give us the goods, but we won't hold it against him.
His second album is titled Wasteland Baby! is officially coming out on March 1, and he's given us a new song to listen to while we wait.
The artist captioned the video; "I'm thrilled to announce my new album Wasteland, Baby!"
"The album has been over a year in the making and it's a pleasure to finally turn out my pockets and share the work. I want to sincerely thank fans and listeners for their continued support in between the records. See you out on the road soon."
The new album follows Hozier's recent EP Nina Cried Power which features tunes inspired by his love for the world of music.
The singer from Wicklow name-checks civil rights advocates and musicians such as Nina Simone, Billie Holiday, James Brown, Joni Mitchell and Mavis Staples, who appears on the record.
The tracklist from Wasteland Baby! has 14 songs on it, including Movement; his latest single has been streamed over 21 million times in two months.
We can listen to the new song Almost (Sweet Music) while we wait for the album, which is sure to be HUGE.
Only 44 days until the release, but who's counting?