Tesco Ireland has pledges it's support to BeLong To Youth Services ahead of Dublin's LGBTQ+ Pride festival this weekend.
BeLonG To is a national organisation for Lesbian, Gay, Bisexual and Transgendered (LGBT) young people aged between 14 and 23, and offer vital services for this community's needs.
This valuable charity believe that LGBTQ+ youth should be cared for on the same basis as all other young people, and should be safe and supported by society, their family and schools.
Tesco Ireland will support a fundraising partnership with BeLonG To Youth Services this year, donating much-needed money to aid the equality of the young LGBTQ+ people of Ireland.
Tesco Ireland is 'bursting with pride to come back this year as the platinum sponsor for Dublin's 2019 LGBTQ+ Pride Festival.
The company has created three exciting donation initiatives as part of their fundraising efforts, including a limited-edition F&F Pride t-shirt, and delicious donations with Ben & Jerry's 'Love is…' ice-cream.
Once again, community-led fundraising will take place across 44 Tesco stores nationwide.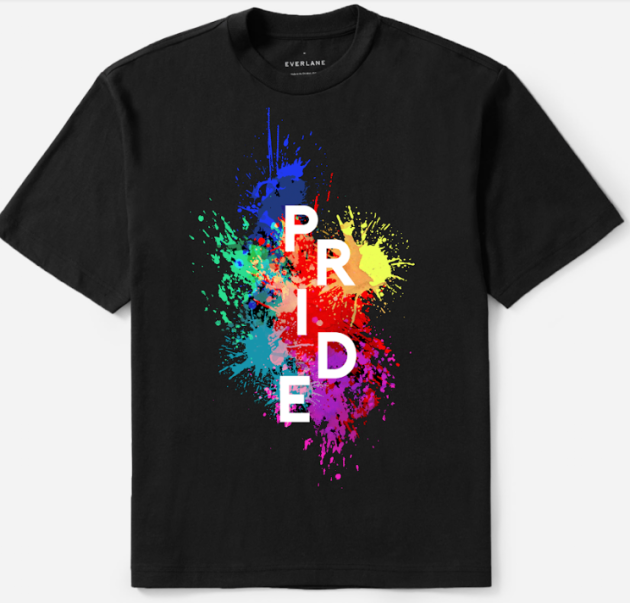 Tesco F&F unveiled a limited-edition Pride t-shirt this week, and a proportion from every sale will be donated directly to BeLonG To Youth Services.
Tesco's 'Bursting with Pride' campaign line is the inspiration behind the vivacious design, which features an artistic explosion of rainbow colours and costs just €8.
44 Tesco stores nationwide have also chosen BeLonG To Youth Services as one of their three causes for the current fundraising phase of the Tesco Community Fund, which supports local needs in the community.
Amazingly, in five years Tesco Ireland has supported over 12,000 community projects all over Ireland through the Community Fund initiative, with over €3.7 million being donated to those in need.
Still need to put the finishing touches on your pride outfit? Look no further! In celebration of #DublinPride, @TescoIrl has unveiled a limited-edition Pride t-shirt, with percentage of each sale going to us! This t-shirt is on sale in selected stores nationwide for €8 pic.twitter.com/ZzJbRaHZWy

— BeLonG To Youth Services (@BeLonG_To) June 26, 2019
We are gaggin' to get a taste of Ben & Jerry's new flavour of ice-cream, purely to celebrate love in every flavour.
Their 'Love is…' ice-cream is exclusive to Tesco in Ireland, and contains buttery brown sugar ice cream with pink chocolatey salted caramel cups, a cookie swirl and a pink topping. God help us.
A 50 cent donation will be made from the sale of every tub of Ben & Jerry's 'Love is…' flavour sold in Tesco Ireland stores until July 15, in support of BeLong To Youth Services.
CEO of BeLonG To Youth Services, Moninne Griffiths has praised the value of working together for LGBTQ+ equality;
"This Pride, we celebrate the power of working together to continue our life-saving work with LGBTQ+ young people.
"Support from Tesco Ireland's fundraising initiatives helps us to strengthen our impact and fulfil our mission of creating an Ireland where young people can be who they are, and love who they love, without experiencing hate and discrimination."
Get yourselves down to support one or all three of Tesco's colourful Pride fundraisers and help empower LGBTQ+ youth.