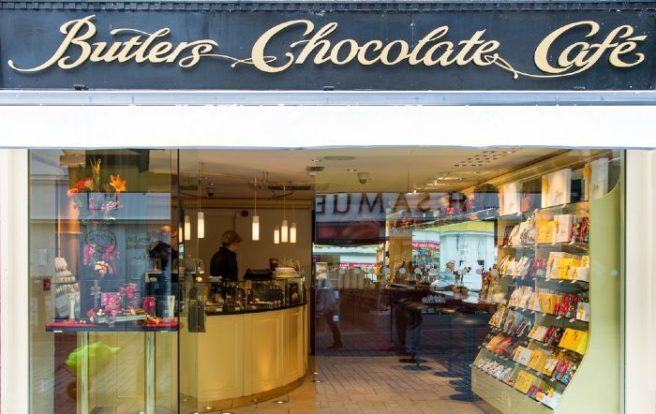 We didn't really need more reasons to hoover up the chocolate, but one of our favourite hot chocolate spots has given us another.
Butlers Chocolates are joining other businesses in the fight to reduce our plastic waste.
The company took to Twitter to announce that they are now more than happy to give you that complementary chocolate without the little plastic bag.
The tweet was captioned "no bag, no problem."
Butlers added, "just ask for your free chocolate in your hand and we will happily oblige."
The initiative already seems like a hit with the Internet, as people have been tweeting the company to applaud the decision.
The supermarket also included a target to make 100 percent of its private label packaging widely recyclable, reusable, refillable or renewable, as well as ensuring that half their materials for the private label packaging are sourced from recyclables, by 2025.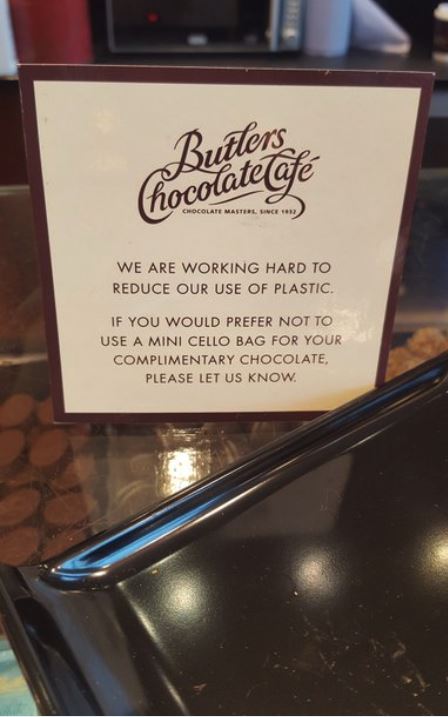 After direct feedback from their customers, they will introduce a number of measures to supply more loose fruit and vegetables, free of plastic.
According to Lidl, they will trial 11 additional loose options, bringing their overall plastic free lines to around 25 percent of the range.
The packaging measures were announced shortly after Lidl had won the 'Green Retailer Award' at this year's annual Green Awards.
The retailer said it will continue to trial the removal and adaptation of packaging and will monitor any impact this has on food waste.
Speaking to Checkout Magazine, J.P. Scally, managing director, Lidl Ireland & Northern Ireland said:
"We have looked at plastic packaging in the context of our wider sustainability commitments and strongly believe that our circular approach will deliver a viable long-term solution without compromising on our ability to deliver exceptional value to customers,
We have listened to the feedback from our customers who are requesting more recyclable packaging and less plastic," Mr Scally added.