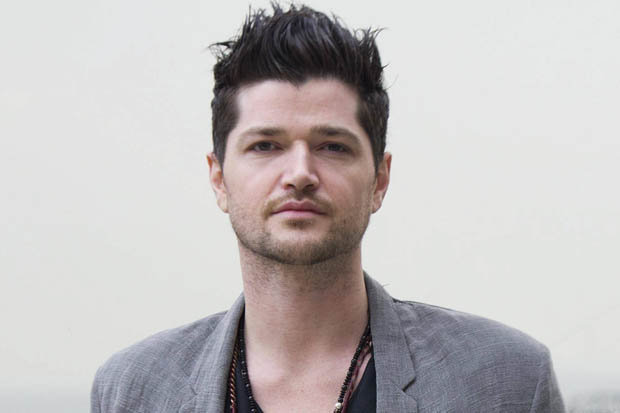 It looks like Danny O'Donoghue has taken the whole 'new year, new me' thing a little too literally.
Clearly fed up with the tall, dark and handsome look, the Dubliner has opted to switch things up with a bleach blonde makeover just in time for The Scripts' Freedom Child Tour starting on February 2.
The singer took Twitter earlier today to share a snap of his brand new golden locks – but not everyone was loving the new do.
Do blondes have more fun ? I guess I'm gonna find out #FreedomChildTour pic.twitter.com/x8YlGeV51g

— Danny O'Donoghue (@TheScript_Danny) January 4, 2018
"Do blondes have more fun? I guess I'm gonna find out," he wrote.
Followers were quick to comment on Danny's choice of hairstyle with some even asking if the star was going through a mid-life crisis.
is this the start of the midlife crisis?

— Kim (@Kim_xxo) January 4, 2018
I JUST SAW IDK IF I LIKE IT OR NOT IM SO CONFLICTED

— Samantha Tidd (@SamanthaTidd) January 4, 2018
Well I never did not sure how I feel about that

— Maxine (@Maxine_RW) January 4, 2018
please tell me this is fake

— ℐ (@88HUDGENS) January 4, 2018
However, some fans embraced the change with one even comparing the singer to 90's cartoon icon, Johnny Bravo.
One step closer to Johnny Bravo lol! Love it ☺️ pic.twitter.com/kuewYSnxYF

— Loz(ScriptLoveUK) (@ScriptLoveUK) January 4, 2018
Rocking it Dan

— Sophie Scriptette (@SophTheScript) January 4, 2018
In fairness, the man could have any hairstyle and still be bloody gorgeous.
The Script head over to the UK at the beginning of February before they come back to Dublin for three gigs in the 3Arena starting from February 8.