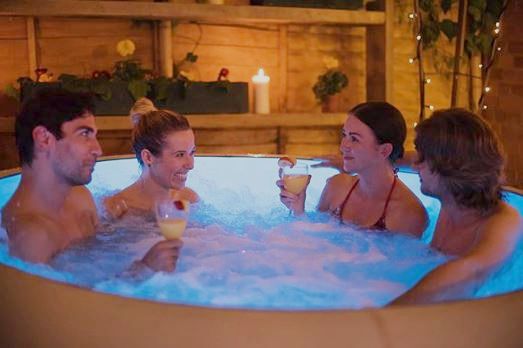 Are you bored at work? Do you feel like you're not fulfilling your full potential? Looking for a change of pace?
Well, it might be time to ask for your P45, because this UK company is looking for a hot tub tester – or, hot tubologist, if you will.
The successful candidate will try, test and review the new Lay-Z-Spa inflatable hot tub, which is currently on the market for around €500.
The tester will also become an official ambassador for the brand, take control of Lay-Z-Spa's social media platforms, and get their very own hot tub to enjoy at home.
To apply, simply make a 30-second video explaining why you're the best person for the job, and submit it by posting on Instagram and tagging the @layzspaofficial handle. Applications can also be made by visiting lay-z-spa.co.uk/ultimate-summer-job.
Applications close at midnight on Sunday June 10 and must be 18 and over.
There's just one more catch. The successful applicant must be a resident of the UK – but we're pretty sure we'd be willing to make the move for this sweet number.
Tom Ellyatt, Marketing Manager at Lay-Z-Spa, said: "We're looking for the UK's biggest hot tub fan to become our official Hot Tubologist and put our bestseller to the test. Whether you're an expert at relaxation, or you throw the best hot tub parties, here's your chance to become the face of the nation's number one hot tub brand."
Sign us up!