The tan Gods are shining down on us in the form of Cocoa Brown's Man Mitt.
Are you tired of trying to reach your back or the back of your legs?
Problem solved – your boyfriend can now do it thanks to this genius invention.
The miracle workers at Cocoa Brown have launched Marissa Carter's 'Man Mitt.'
The Velvet Tanning Thumb Mitt is also perfect for the man in your life.
But let's get real, you know it's all about us, after all we are queens.
Larger in size, gone are the days of his hand getting crushed into a smaller glove.
No longer has he the excuse to moan about rubbing that magic brown tan into those hard to reach places.
This gorgeous black tan mitt is made with luxury velvet to give him the perfect application – whether he is applying it to your body or his own.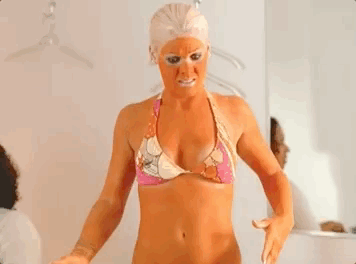 Wave bye-bye to oompa-loompa orange hands as the inner waterproof foam-lining keeps them protected from any staining.
The Mitt will give you both a flawless finish with even, streak-free results.
They really do think of everything, as it features a thumb for better grip and comfort when applying the tan.
For envious results, wear the mitt, apply a coin-sized amount of tan to its surface and buff onto clean dry skin.
Don't forget to hand wash the mitt between tanning sessions – hygiene people!
You can thank us and Cocoa Brown when you finally don't have to stretch to reach those annoying spots.
And, your boyfriend can too when he's roped in to your tanning rituals and he develops his own!
Happy tanning.