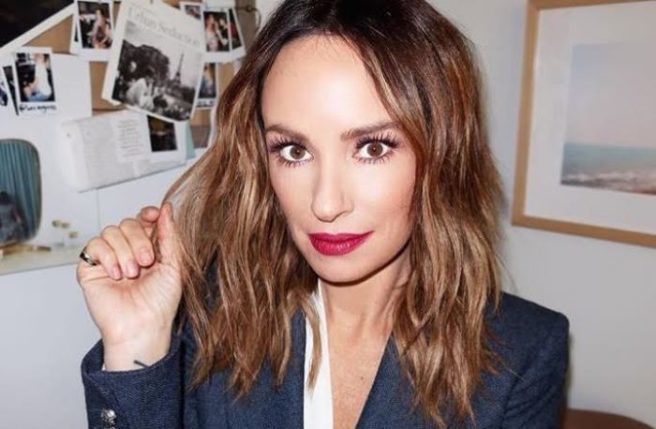 Catt Sandler left E! News two months ago after she became aware of a massive wage gap between herself and her male co-host.
In a statement posted on her website, the 43-year-old news anchor confirmed that she made the decision after learning of a "massive disparity in pay" between her and co-host Jason Kennedy.
'An executive from E! brought something alarming to my attention — namely, that there was a massive disparity in pay between my similarly situated male co-host and myself,' she wrote at the time.
Catt went on to reveal the scale of the pay gap, explaining how her male co-anchor had been earning almost twice her salary for the past number of years.
Now, Catt has revealed E!'s response to her leaving her position.
According to a personal essay written by the presenter:
'For me, in those moments, it was important to explain how I had been wronged and how I knew in my core that to stay would mean collaborating with an evil system,' she wrote.
'Swallowing my values was not an option. What happened to me was unfair.'
'After exhausting all attempts to make things right, I asked the decision makers face to face, "Why?" "Why is he, in your opinion, worth so much more than I am? Is he doubly good at his job?'
'Their response? "We're obviously just looking through a different lens than you." Yes, the "he's a male and therefore gets preferential treatment" lens.'
Here here, Catt.