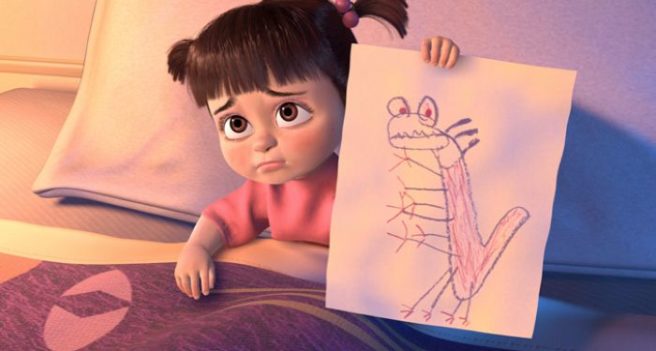 Possibly the cutest character in Disney Pixar history (sorry, Bambi), everyone fell madly in love with Boo from Monsters, Inc. back in 2002.
Being such a famous character, it is fairly hard to imagine that there was a little human girl behind the scenes, voicing Boo.
Mary Gibbs was just six years old when she voiced this amazing character, and she was a tiny little ball of blonde cuteness.
However, it has been 14 years since Monsters, Inc. hit our screens (feel old yet?), and the lovely Mary is now a 20-year-old woman.
We did a little bit of Internet stalking and located Mary's Instagram page, where we got some insight into what she's been up to since her monster-loving days.
Mary has been practising yoga for years, and can bend in ways that no human should be able to (bravo).
She also seems to ALWAYS be on a beach, so we are pretty jealous of that.
She has had at least eight different hairstyles that we can see, which have included dreadlocks, bright red hair, and a pixie cut.
All in all, Mary seems to have a pretty amazing life.
Slay, gir!