Dublin Zoo is delighted to announce the birth of three sea lion pups, all born within a week.
A little over a week ago, the first sea lion to give birth, Cassie, welcomed a healthy female pup during the early hours of Friday, June 7. Three days later, Sienna also gave birth to a healthy female pup on the June 10. Both female pups were born similar in size weighing approximately 6.3 kilos. Florence, affectionately known as Flo, was next to give birth and welcomed a male pup on June 13 weighing 7.6 kilos.
Sea lions give birth during the month of June every year.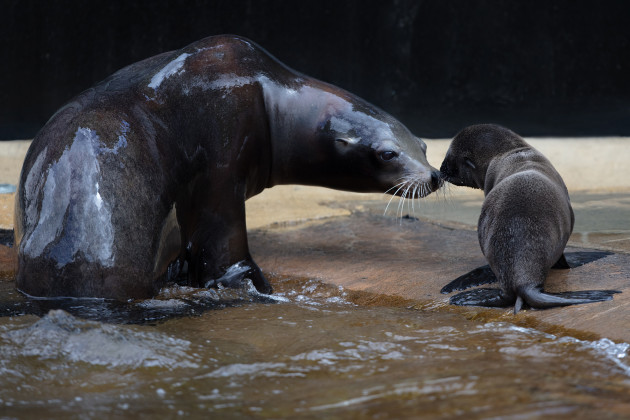 Team Leader Ciaran McMahon says, "All three sea lion pups and mothers are doing extremely well and settling into Sea Lion Cove, watched over by proud father Niko. Cassie's pup is already swimming, and the two other pups are expected to start swimming within the next few days. The three new additions bring the sea lion colony up to nine."
Dublin Zoo takes part in the European Breeding Programme for California sea lions.
The new births come just in time for this week's episode of RTÉ's The Zoo TV series which re-lives the excitement at Sea Lion Cove this time last year when some of the colony's females were due to give birth. The episode which airs this coming Sunday, June 23 on RTÉ One, is the perfect opportunity to watch the anticipation build as keepers wait eagerly for the new arrivals.