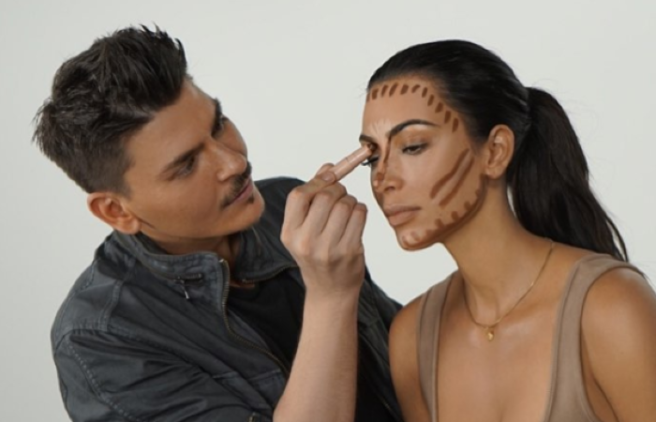 Set your alarms! Kim Kardashian's contour kit is coming very soon
The clock is ticking, with 24 hours to go before Kim Kardashian unleashes her long-awaited contouring kits on the masses.
The mum-of-two recently announced the conception of KKW Beauty, Kim's very own offering to the cosmetics industry.
Kicking it all off is a contouring kit, which, lets face it, Kim could have released years ago and we'd have lapped up.
The kit is dropping tomorrow, and Kim has given fans a sneak peek on the brand's new Instagram page.
The kit, which comes with contour an highlight, comes in the form of a stick, with a separate double-ended blending tool.
The business woman is 'trying to mirror skin care with makeup,' in her new line.
The reality TV star spoke to WWD about Kardahian-Jenner comparisons, after social media users made reference to the fact that Kim's teen sister Kylie Jenner already has her own extremely successful beauty business.
'It's going to be a different vibe,' she told the magazine.
'It's not going to be a full colour cosmetics (line) with shadows and all of that to start.'
Keeping with the skin-care theme, the star's next drop is set to be an anti-ageing concealer.
Kim fans, set your alarms, because the kits are launching tomorrow June 21 and we'd bet our place in the virtual queue that they're going to sell out fast.