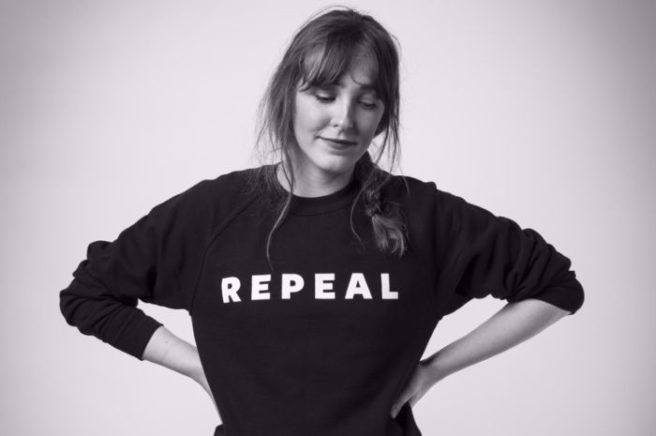 Repeal protesters set to picket RTÉ to demand recognition for strike
Massive crowds gathered on O'Connell Street at the Strike 4 Repeal to rally against the 8th amendment to the constitution on March 8.
Dublin city centre was brought to a standstill twice, as up to 8000 people participated in the strike, with a further 11,000 participated in the later march.
"We've been really overwhelmed with the amount of people here today," Claire Brophy, one of the strike organisers commented on the day.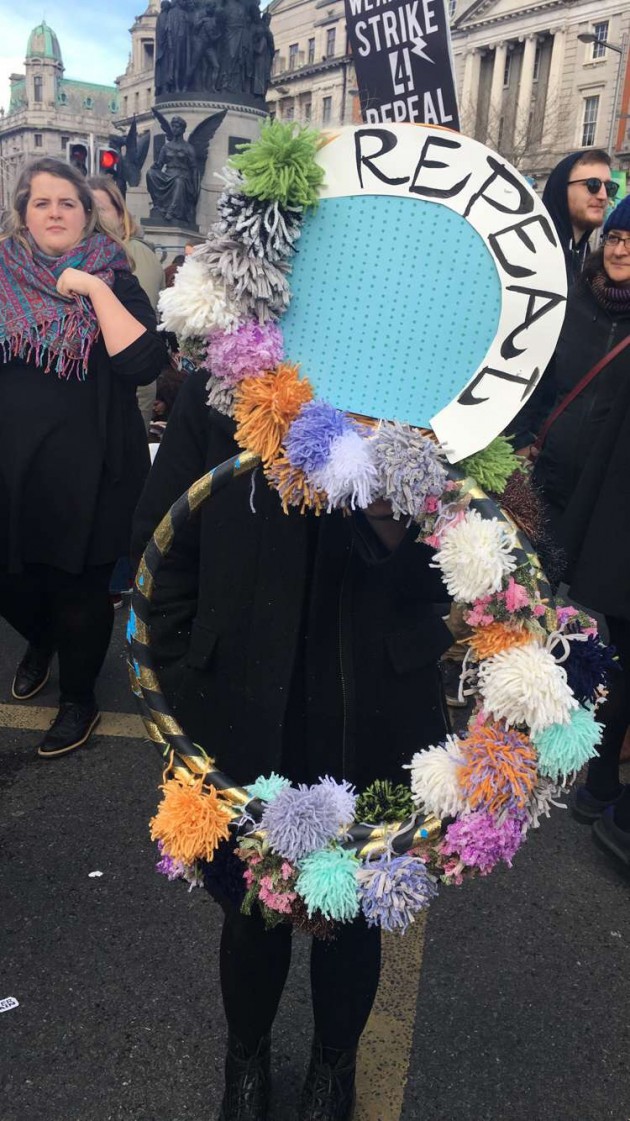 While the strike made international headlines, some activists felt that there was a distinct silence from some of Ireland's broadcasters.
RTÉ covered the strike, but organisers of a new event feel that the strike was discussed all too briefly, and have decided to call attention to their perceived discrepancies.
RTÉ Recognition 4 Repeal is a new event doing the rounds online, and it calls for Repeal protesters to picket outside the RTÉ studios to demand more extensive coverage of the issue.
The Facebook event has already garnered interest from hundreds of potential picketers in the 24 hours since its conception.
"On March 8th thousands of us around the country and abroad demonstrated our urgent demand for a repeal of the 8th amendment," reads the event manifesto.
"The events of that day made international headlines but once again our national broadcaster failed to cover the repeal movement properly."
@Strike_4_Repeal was rolled out across the country AND shut down dublin city TWICE yesterday, and still not a peep on rté #repealthe8th

— (ง︡'-'︠)ง (@crybbygeek) March 9, 2017
"RTE cannot get away with ignoring us and refusing to show the truth: that we are many and we will not wait."
"Think that the rise in price of stamps is more important to cover than the strike? Think again," finishes the statement, making reference to the broadcaster's coverage of other issues over the Strike 4 Repeal.
The event is a call-to-arms for protesters, and it requests the picketers be outside RTÉ, ready to rally, at 4.30pm on Monday.
Three generations at @Strike_4_Repeal #repealthe8th pic.twitter.com/zzY56STIzn

— repealproject (@repealproject) March 10, 2017
"We're hoping that by bringing the story to them, RTE will have no choice but to show some actual coverage," said event organiser Eva Griffin, who is currently undertaking her Masters in UCD.
"We need our national broadcaster to show us so that those undecided on whether to support the repeal campaign can get an idea of who we are and what we're doing."
"I had the idea on Thursday evening and by the end of the night we had over 100 people attending. There's still a few days to go and we're only just ramping up on the media front so who knows how many will turn up."
news feeds burning up w/ @Strike_4_Repeal & yet, @rtenews/@rte landing page hasn't even a mention. plus ça change… #InternationalWomensDay pic.twitter.com/f2FagOY3GW

— ham solo (@grhmbrrtt) March 8, 2017
"It was very disheartening to see the action on Wednesday get international coverage and then a measly slot on RTE that didn't do justice to the amount of people, passion and effort that went into it," she said.
"As our state-funded national broadcaster, their refusal to cover the movement properly speaks volumes. By not showing us, they're engaging in bias by omission, and I would imagine it's all in the name of 'balance' in the debate, which is not a good enough excuse."
"What I do know is that we are an incredibly passionate group of people who refuse to stay silent on these matters, and after seeing a small group of people rise up to organise the strike, I realised that self-organisation is key. I've never organised a picket or political event, but it turns out all you need is a Facebook event, some supportive friends and a lot of tweets."
Yes we did notice the absence of #Strike4Repeal on @rtenews yesterday. But that doesn't mean it didn't happen. Tweet us *your* pics and vids

— Strike 4 Repeal (@Strike_4_Repeal) March 9, 2017
When asked about the recognition of the Repeal Project in the media, Eva said: "We've been referred to as 'pro-abortion campaigners' when what we're really striving for is the right to bodily autonomy."
"We're not asking anyone to get an abortion and that message needs to stop being spread."
The picket is set to go ahead at 4.30pm until 7pm on Monday outside the RTÉ studios in Dublin 4.