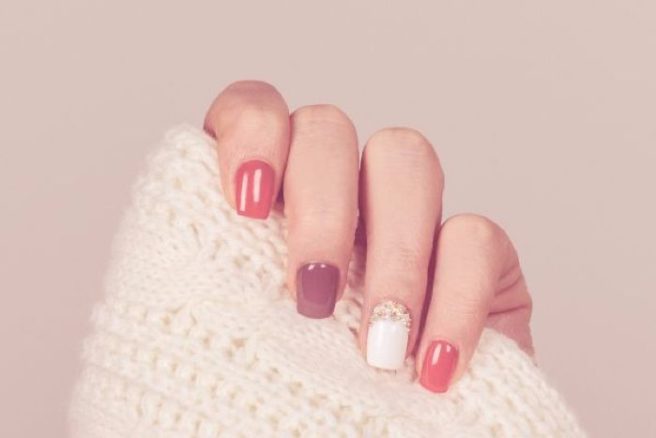 Nailing it: Our 6 favourite manicures for the Autumn months
Goodbye summer, we hardly knew you!
As the days get shorter (and colder), we can't help but be kind of excited about the chillier months to come.
Warm coats, hot drinks, and all-round cosiness is what this time of year is all about.
Oh, and warm and wonderful manicures – because we said so.
Nothing beats a fresh pair of nails, especially when they're a lovely autumnal shade.
Check these out, my lovelies:
1. This AMAZING ombre.
We're squealing!
2. The PERFECT nude.
Simple, and gorgeous.
3. Green with envy.
How cool are these?
4. Pumpkin spice nails.
Very festive.
5. Halloween nails.
It's never too eary.
6. Gorgeous navy nails.
Warm and wonderful.