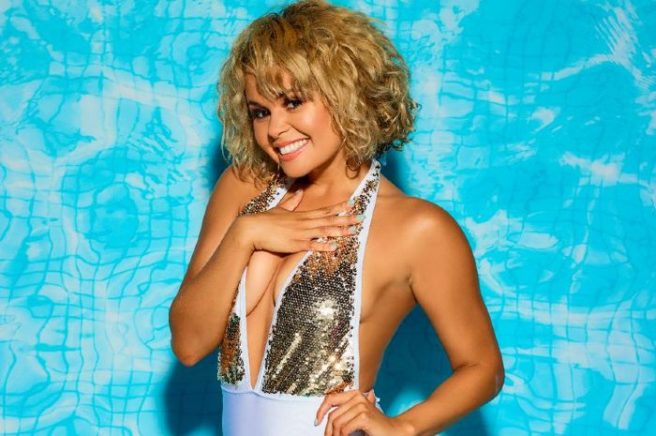 Love Island's Savanna Darnell exposes the dark side of the show
We all know that Love Island is a reality TV show.
What we see isn't real – it's carefully scripted for our entertainment.
The ''cast'' are moulded into characters, told who to go for and the awkward ''chats'' are set up to happen between whoever the producers know the public want to see together.
While the people who sign up for this show are aware of the repercussions, it seems that brand deals, PA's and that blue tick are worth more – and it's a dangerous game.
And now Savanna Darnell, a short-lived castmate from 2018's series, has come forward with the whole truth about what she went through to get on the show and how everything crumbled when she was booted off after five days.
The Sheffield native was 22-year-old when she applied for the ITV show and was actually flown out to Majorca at the same time as the main line up – Dr. Alex, Dani Dyer etc.
However, as she explained in her YouTube video, ''We couldn't cross paths so I had to stick with my chaperone. I'm not allowed to say a lot but I will never forget the experience.''
She continued, ''No phone, no access to the outside world, no TV, some days you can't even leave the hotel in case you cross paths with the other islanders. I was going crazy every day because I didn't know when I was going in. Ten days go by I'm still not in, Love Island has started, they're in the villa and I'm still in this hotel driving myself insane.''
That sounds soo shit, doesn't it?
But it gets worse.
After being told she was going to be one of the first girls on the series, she was SENT BACK TO THe UK after 10 days in a hotel room.
Savanna revealed, ''I remember them saying "keep your bags packed, we're going to call you very soon, you'll be back before you know it", so I couldn't take any jobs in case they call me and say you're going on. I spent three weeks at home, doing absolutely nothing. I didn't want to leave my bed and my mum was really worried about me.''
Summer of hell, it sounds like to us.
The producers kept rebuffing her and for three weeks she just got more and more stressed.
She said, ''I was putting on weight because I was binge-eating – I had just had two weeks of no carbs [before flying to Mallorca the first time] and thinking back to this time I'm thinking "omg what did I put myself through?"'
She was eventually sent in as part of the Casa Amor bombshells but had to leave after five days when she didn't couple up with anyone.
She says her time with Wes (they slept in the same bed) was cut from the show.
And then, it was the backlash for the media that she had to deal with.
Trolls criticised her appearance and she spiralled into depression.
She said, ''I was crying every single day, I didn't know how to cope with life. I remember reading some horrible comments about how I was the ugliest Islander ever, that I should get breast cancer and die. That was a horrible time.''
While she is now touring Europe as part of the Thriller Live musical, the scars from her ordeal have yet to fade.
And it makes you think – how many other girls are in the position she was right now, waiting in the wings?
And is it worth it – should we support a show that treats mental health with such flippancy?