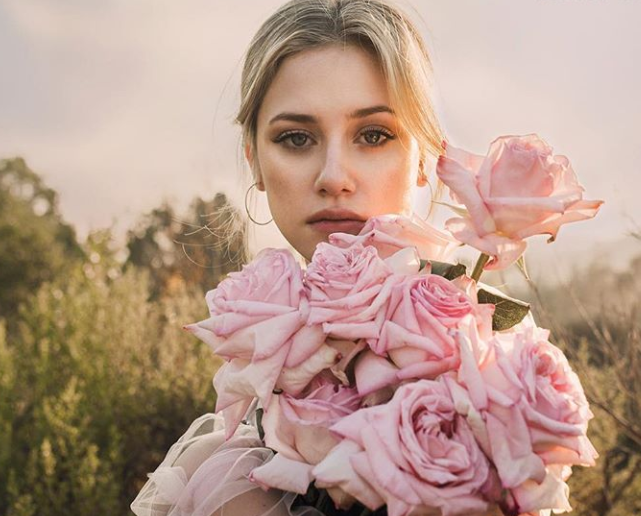 Lili Reinhart SLAMS trolls for bullying her Riverdale co-star
Lili Reinhart is so DONE with online bullies right now.
She has always been vocal about the huge amount of attention that has come her way since she joined the Riverdale cast, and not all of it is positive.
Some of her fans seem to have trouble realising that both Lili and her co-star and real-life boyfriend Cole Sprouse, who plays Jughead Jones, are not actually their characters.
Since Shannon Purser shared an on-screen kiss with Jughead, all of the #Bughead army have been sending MASSIVE amounts of hate poor Shannon's way.
Shannon Purser has never been one to shy away from defending herself, like the true queen she is, and LIli Reinhart has her back.
Adding to that. Shannon is my friend, and it is embarrassing that people felt the need to attack her personally for something that happened on a SHOW. Written by WRITERS. You are not a fan of mine if you treat my friend like this. https://t.co/Yu7aEIGHyk

— Lili Reinhart (@lilireinhart) October 30, 2018
The former Stranger Things star plays the character of Ethel on the hit Netflix show Riverdale, Wednesday's episode had fans up in arms about a plot-line that was totally out of the actress' hands.
Ethel told Jughead that he had to kiss her in order to get the "scripture" for G&G, so Jughead gave her a quick smooch and they both moved on. Sounds simple, doesn't it? Nope.
Riverdale. Tonight. pic.twitter.com/8VDn0XNONs

—Scary Shannon(@shannonpurser) October 24, 2018
Twitter trolls proceeded to attack Shannon, calling her "fat" and "ugly" simply because her FICTIONAL character kissed Jughead. *Sighs*
The Sierra Burgess is a Loser actress allegedly posted a Spongebob meme accompanying the phrase: "All the stans who finally feel comfortable calling me fat/ugly now that Ethel has interfered with their ship."
She then went on to add, "I'm not stressed about it, trust me. I just wonder what these people will think in like 10 yrs when they remember their twitter and realize they insulted and attacked real human beings for their character on a tv show…"
The Riverdale fanbase is passionate, to say the least, especially regarding relationships. At the end of the day, the show is fictional.
While Lili Reinhart and Cole Sprouse date IRL, what happens to their characters onscreen is totally unrelated, but some viewers are still angry AF.
Here's a lil video that the Riverdale cast made to teach 'Safe Shipping'. Watching characters fall in love and desperately wanting them to get together can be a draining process, but the actors themselves are here to teach you.. enjoy gals.
Feature image: Instagram/@Lilireinhart