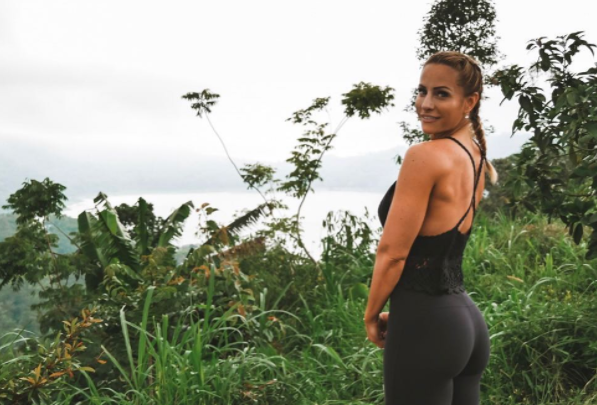 French lifestyle blogger killed by exploding whipped cream dispenser
Lifestyle blogger, Rebecca Burger, has been killed following a tragic incident in which she was struck in the chest by a whipped cream dispenser that had exploded.
The 33-year-old reportedly suffered a cardiac arrest after the gadget malfunctioned.
The dispensers work by injecting gas into a pressurised metal canister, and it has now emerged that one French consumer group have been warning people about the potential threat for years.
Rebecca's family announced her death on Facebook and Instagram where she had around 200,000 followers.
Women's Best, a health and fitness firm for whom Rebecca modelled, also paid tribute to the ''great athlete.''
"We are sad to have to announce the loss of this wonderful soul. Our French athlete Rebecca Burger died yesterday."
"Rebecca was a great athlete and a kind and generous person with whom to work."
"Pray for her to rest in peace and for her family to remain strong. We will always be proud of you Rebecca."
Unfortunately, Rebecca was not the first person to fall victim to the product's dangerous design flaw.
One victim of an exploding cream dispenser told RTL radio in 2013: "I had six broken ribs, and my sternum was broken.
"At the hospital, I was told that if the shock and blast had been facing the heart, I would be dead now."
According to The Independent, one manufacturer had issued a product recall last year, however, it is thought that tens of thousands could still remain in people's homes.
Yesterday, an example of the product was posted on Rebecca's Instagram along with the caption: "Here is an example of a siphon that exploded and crashed into Rebecca's chest, causing her death."
"The siphon which caused her death was sealed. Don't use this product in your homes! Tens of thousands of the faulty devices are already in circulation."
Fans have been paying their tributes following Rebecca's untimely death.
Feature Image: Instagram