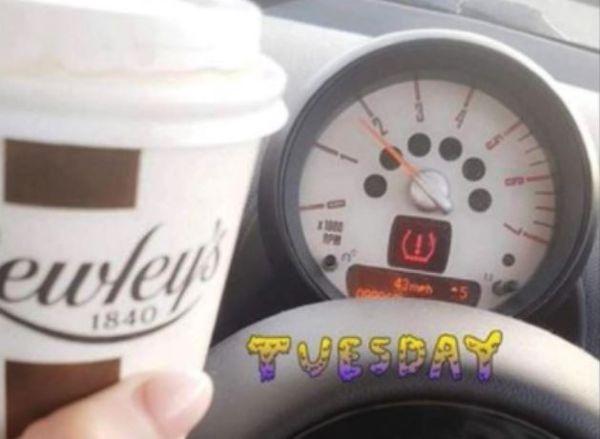 Influencers slammed after being exposed for snapping and driving
Despite it being an illegal offence to hold a mobile phone in your hand while driving, a number of Irish influencers are continuing to post to Snapchat and Instagram while behind the wheel.
If you're a regular user of either app, you'll know that this type of behaviour is nothing new, however, one Instagram account is exposing the offenders in an attempt to rid the roads of the irresponsible behaviour.
Blogger Unveiled was set up in January to highlight issues around photo editing and failure to disclose advertising deals, and has since amassed over 40,000 followers.
However, over the past few weeks the account has shone a greater focus on the dangerous driving habits that are so prominent among the blogging community.
Should any of the accounts followers witness this kins of behaviour on their own feeds, they can anonymously submit screen shot or recordings showing which will then be reviewed by the account's admin.
The person behind the account says their end goal is to ultimately hold people accountable to what content they share with their followers, telling Buzz.ie: "If their job is to influence, I want to make sure that the curtain gets lifted and to make people aware that not everything that the influencers post is completely true.
"Hopefully there is a shift in the industry as I do feel like there are a lot of real and truthful influencers that work hard and I would like to be the same across the board."
In response to the controversy, a spokesperson from the Road Safety Authority told Evoke.ie: "We have noticed. If people are videoing themselves they are distracted and they are not concentrating on the task at hand.
"The car is not the place for videoing; it doesn't matter what you are doing.
"You don't need the RSA to tell you that this is utterly irresponsible behaviour and dangerous. And, as influencers, the dangers are two-fold as they attempt to influence people by their behaviour."
You can follow the controversy on the Bloggersunveiled Instagram account.