Get Free nail art and €250 worth of cocktails for turning up and voting
It's essential to vote in the upcoming referendum to repeal the 8th amendment, and with 50,000 extra people registered, the country is counting down to the day.
In the run up, we're doing the usual – working, cocktails with the gals and keeping on top of our appointments, including our nails.
Chipped Nail Bar Dublin is offering FREE nail art this week with every mani, all in the name of reminding people to get out and vote next Friday.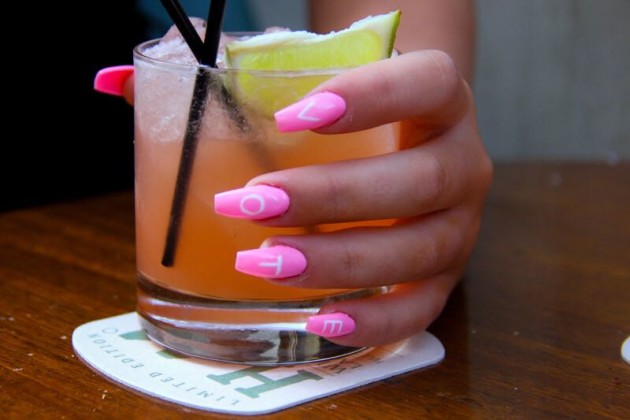 All voters with a polling card get free nail art of their choice with their polish, shellac or gels.
As well as getting some nail embellishments, there's also a chance to win €250 worth of manis and cocktails from Chipped's neighbour, PYG.
With cocktails at two-for-one most days of the week, that's a lot of espresso martinis and gin.
To win, all you have to do is post a picture of your mani to Instagram with the hashtag #CHIPPEDPYGtails.
Then tag you bestie who you would share you two-for-one cocktails, and double your chance of winning by following Chipped on Insta.
The winner will be announced on the day of the referendum, so get artsy with those talons.