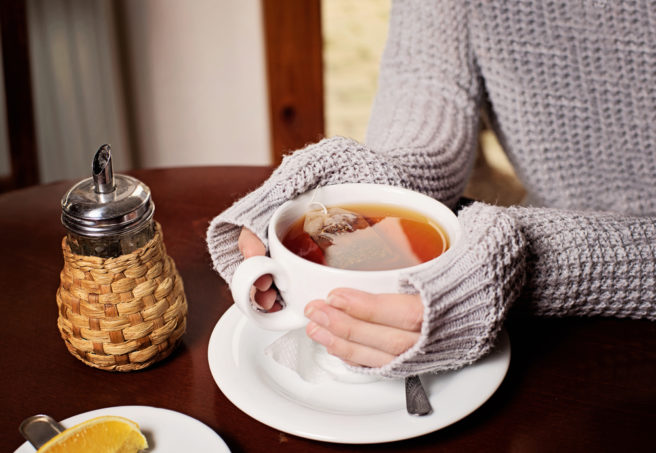 Family and tea: It's the small treats that really make us Irish smile
So, what's the one thing guaranteed to put a smile on your face at the end of a busy week?
Maybe it's a sneaky take-away from your favourite Chinese, or perhaps it's a glass of wine with friends?
Sure, these little rituals can do us the world of good when we're in desperate need of a bit of rest and relaxation, but it seem that the biggest joy of all comes from the small surprises from our nearest and dearest.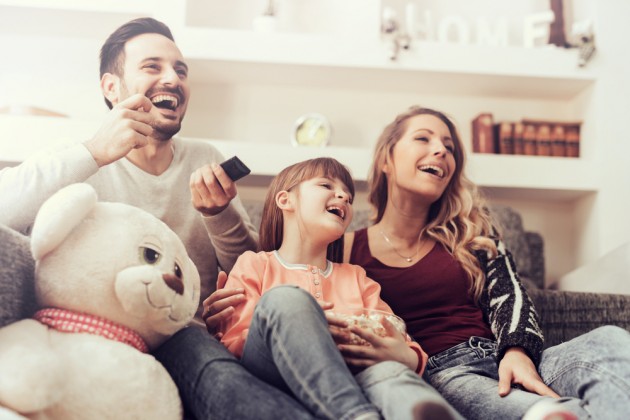 According to new statistics, 43 per cent of Irish adults say that receiving a small treat from a family member puts a smile on their face at the end of a hectic week.
The research, which marks the launch of a new brand evolution for Tesco Ireland, Family Makes Us Better, shows that family, in any shape or form, is an essential part of Irish life with 84 per cent of those surveyed revealing that a family member is the first person they call when something significant happens in their life.
The top five treats / surprises from family members that are likely to put a smile on people's faces at the end of a busy week are:
1. Breakfast / lunch / dinner prepared by a family member (75%)
2. All the family having a meal together (66%)
3. Cup of tea being made by a family member (64%) – And it looks like no one enjoys a good cup of tea more than our friends out west because in Connacht this figures rose to 79%
4. Favourite packet of biscuits in the house as a treat (62%)
5. A night off from clearing the table after dinner / doing the dishes (54%)
It seems that our family life can influence us in many ways – right down to the shopping we fill our trolleys with.
One in five Irish adults admitted to getting inspiration form their parents when it came to the weekly shop, with many saying they were drawn to brands they were brought up on.
When it comes to mealtimes, 46 per cent of Irish people say they are all about family fun.
Whether you sit down as a family every night, or even just once a year, it seems that half of all Irish families have a set seat at the table.
What's more, 33 per cent of families put away their mobile phones during mealtimes, and 41 per cent say that loud chewing is by far their biggest pet peeve.
Sean Nolan, Head of Customer Marketing, Tesco Ireland said: "Our research really shows that we think about our families when we shop, gleaning inspiration from the broader sense of family for example from a partnership, a sibling, to a sports club or a community group.
"Family is something that means a lot to Irish people, through the little things we do for our loved ones. To that end, at Tesco we're committed to putting family at the heart of everything we do. Our Family Makes Us Better creative uses real Irish family moments and shows that we recognise how important family is to shoppers in Ireland and will demonstrate how Tesco works to make family life better too."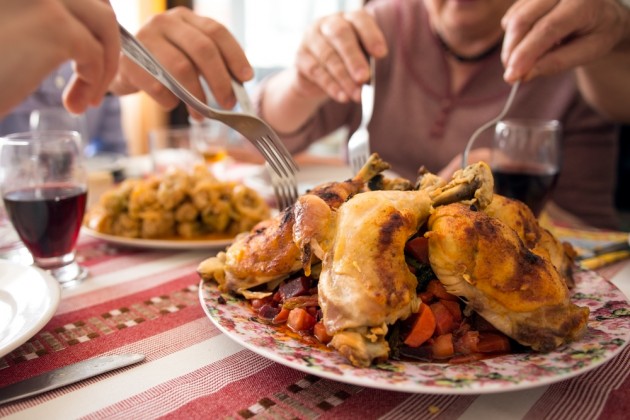 The research also identified four distinct culinary tastes showing a trend toward more adventurous dining habits.
44 per cent of people described themselves as 'The Culinary Adventurer', experimenting with recipes from around the world, while 35 per cent claimed to be the classic 'The Meat & Two Veg' type.
13 per cent identified as 'The Picky-Eater' and just 8 per cent said that they were 'The Well-being Warrior' opting for a more holistic approach to their meals.
So, there you have it, we're a nation of tea-drinking, food loving, family orientated messers, and honestly, we wouldn't have it any other way.