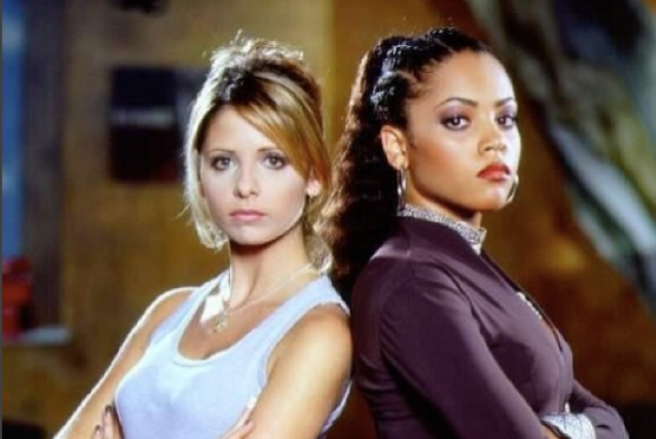 Buffy the vampire slayer is getting a reboot and we can't WAIT!
Stop everything – Buffy is BACK.
Getty Entertainment released the news of the Vampire Slayers return on Instagram.
The company uploaded a picture of the old cast in 2000, along with those all important details.
"Buffy's coming back! Twenty-one years after the original, "Buffy the Vampire Slayer" is getting a reboot, and Joss Whedon is on board to executive produce," they wrote alongside the photograph.
Talks for a new Buffy began last autumn, but ultimately the decision to begin the reboot was influenced by writer Monica Breen.
She was selected to take on the task of writing this new chapter of Buffy.
Although a script or director has yet to been chosen, along with casting the central role of Buffy.
Buffy the Vampire Slayer enjoyed seven seasons on television until 2003.
It then continued on in comic book form.
The hit show was adapted from the feature film with the same name, that starred Kristy Swanson and Luke Perry.
It was originally written by the new executive producer for the reboot, Joss Whedon.
Last year, Joss spoke to Hollywood Reporter about a possible reboot or reunion and the fear and pressure when reviving a beloved TV show.
"I see a little bit of what I call monkey's paw in these reboots. You bring something back, and even if it's exactly as good as it was, the experience can't be. You've already experienced it, and part of what was great was going through it for the first time. You have to meet expectations and adjust it for the climate, which is not easy," he explained.
"Luckily most of my actors still look wonderful, but I'm not worried about them being creaky. I'm more worried about me being creaky as a storyteller. You don't want that feeling that you should have left before the encore."
We for one, cannot wait!