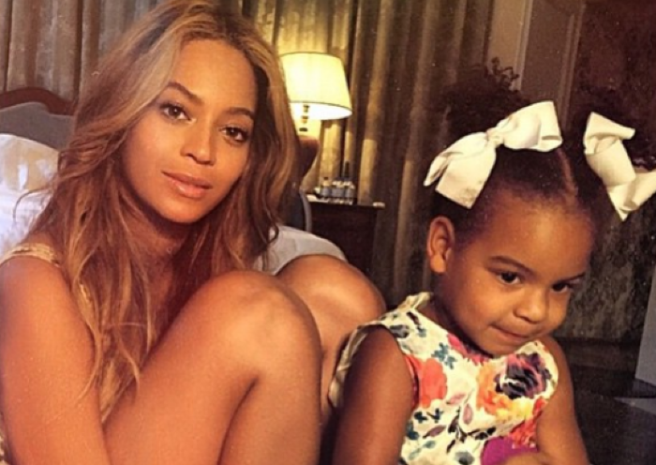 Blue Ivy beauty line? Beyoncé just trademarked Blue's name
Beyoncé and Jay-Z clearly know the value in building a brand early, as Blue Ivy has already been tipped to create her own cosmetics line.
While we're all still hung up on the surprise announcement of Queen B's twins, it's Blue Ivy who is getting busy upping her business game.
According to TMZ, Blue Ivy is en route to have her name trademarked for use in the goods and services industry.
Beyonce has put in a request to the United States Patent and Trademark Office to copyright the term Blue Ivy Carter for future business endeavours.
The name could be used for everything from fragrances to hair care to entertainment, music performances and films.
So potentially, there could be a Blue Ivy makeup line in the works. Kylie Jener, look out.
This isn't the first time the Carter-Knowles power couple have attempted to trademark their little ones name.
Back in 2012, their attempt to trademark the name was rejected as someone had already patented the term.
Hopefully they get the deal the second time around,as a Blue Ivy may want to start building her empire before the twins arrive.